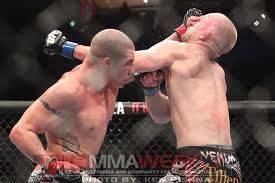 I like Craigslist. It is a great site that serves an important utilitarian purpose. And they also support local charities. The purpose of this comparison is not to denigrate Craigslist in any way. But too often I hear business owners and hiring managers tell me, "I post on Craigslist for the same price." So I have written this post to highlight the numerous advantages to posting your jobs on HirePatriots.com that Craigslist does not offer, and to encourage you to post on HirePatriots.com too.
The similarity that we share is that HirePatriots.com and Craigslist have inexpensive and free job postings.  The difference is that Craigslist charges $25 per posting, per city. And you are permitted to post in only one city. Even if your posting is free because of the area, that limitation applies.
HirePatriots.com also charges $25 to post jobs on our website. But ours is a global job board that is connected to multiple HirePatriots job boards in local US communities too. And when you post on HirePatriots.com your job is also sent to Twitter, facebook and LinkedIn. Plus, it is posted on the HirePatriots.com homepage. In addition, we will create a page on HirePatriots about your business and the kind of people you are looking for.  It will link to your website and help you to fill your positions with qualified personnel.
But most importantly, when you post your positions on HirePatriots.com it will be US veterans that respond. These men and women are US military trained. They are disciplined, hardworking, respectful and courteous. And the government rewards your company with significant tax breaks for hiring them. When deciding which site to use to fill your positions, please consider these differences and key advantages.
Another similarity is that HirePatriots also has a free job board. It is our One Day job board that citizens use when they need an extra hand with chores or repairs. They post their one day job on HirePatriots.com for free. And usually they receive a quick reply from a local active duty military person, a military spouse, or a recent veteran. It is a great way to thank someone who was willing to risk their life to protect yours.
But on second thought, this is not a real comparison. Craigslist does not have a One Day job category and would only allow the posting to be free in some cities. Most senior citizens and others that hire veterans from HirePatriots for no cost would need to pay Craigslist $25.
So I love Craigslist. And I use it to find great purchases at great prices. And if someone does not care about hiring US veterans then I urge you to post on Craigslist. Because on HirePatriots.com we only encourage people to post that prefer to fill their positions with US veterans.
Thank you,
Mark Baird
Share us on