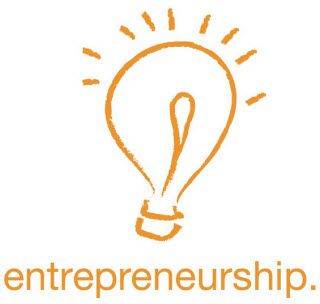 Your Options
A recent study referred to the fact that 8 out of 10 people have a desire to be in
business for themselves. Another study estimated that a half-billion people a year
worldwide try to create a new business.
But as Nolan Bushnell so aptly stated, "The critical ingredient is getting off your butt
and doing something. It's as simple as that. A lot of people have ideas, but there are
few who decide to do something about them now. Not tomorrow. Not next week. But
today. The true entrepreneur is a doer, not a dreamer.
Being an Entrepreneur…
Don't let anyone deceive you; Being an entrepreneur can be challenging. As
one entrepreneur commented, "You get sand kicked in your face all the time – and
worse. And sometimes it takes an undying love and passion to keep going.
There will be days when you will be discouraged and wish you had opted for the security
of a regular job." But all of these issues are more than offset by the success of
your business. Whether it is having your own independence, being your own boss
while having more control over your own destiny, or realizing your dream – it is
clearly the aspiration for many.
Big Question…
The question then becomes, "What kind of business do you start?" For some, you
may have the next brilliant idea already in mind – and I encourage you to go for it.
However, for most, they are looking for a proven opportunity. In starting your own
business, you essentially only have three options:
1. Buy an existing business.
2. Start a business from scratch.
3. Buy into a franchise or license arrangement.
Some experts suggest buying an existing business; It is already successful and
has existing clientele. However, most sellers want cash, or at least a
substantial amount down based on the "full" price of an established existing
business.
So if you have family and friends that will lean you the money, it one way to get
into business.
Business Start Up…
Starting a business from scratch is typically the least costly, as you are just
paying for the infrastructure (such as equipment), but not the client base and
goodwill (typically the expensive part of the business). But the risks of starting
your own business from scratch are clearly greater than buying an existing
business.
The franchising or licensing option fits in between. You have the advantage of
the parent company's experience and expertise with the underlying systems
and processes already established for you, making it easier to avoid a lot of the
missteps that typically tend to 'dog' a start-up business.
Although no one can guarantee your success, normally if you adhere to the steps of the parent company they have lined out – you should have the elements to succeed, but it will be up to you. As a franchisee,if you are not meeting these minimum expectations, then something is amiss. The problem lies either with the company or you – it is
no more complicated than that.
Income Opportunities for Veterans…
You'll find a list of 10 Top Business Opportunities for Veterans HERE…
I recall a rather profound comment – "Entrepreneurship is living a few years of your
life like most people won't, so that you can spend the rest of your life like most
people can't."
Share us on