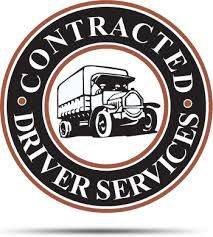 For JOB SEEKERS: who are or want to be truck drivers; or, to work in that industry.
The Road to Success Starts Here: Finding the right job in the transportation industry isn't always easy. But at Contracted Driver Services, we specialize in staffing for transportation. As a result, we work with hundreds of companies in the industry and know exactly where the best jobs are. In addition, we'll treat you as the valued professional you are as soon as you walk through the door. We'll work one-on-one with you, return phone calls promptly, and provide the personal attention you deserve. Best of all, when you work with CDS, you'll enjoy a variety of benefits, including:
Access to great jobs. You can meet with a CDS Career Manager to discuss your needs, goals, background, and experience. CDS can then match you with an opportunity that will benefit you, your family, and your lifestyle.
Stable work with leading employers. CDS has more than 500 clients nationwide, and we can give you access to job opportunities that are oftentimes not advertised elsewhere.
A flexible schedule. With CDS, you'll have the opportunity to work on temporary assignments in the location of your choosing, or in a full-time position. Work when you want – where you want.
Competitive wages. At CDS, we offer competitive wages and benefits, as well as weekly paychecks and an employee referral program.
To apply for a job please click HERE.
See more at: http://www.cdsdrivers.com/job-seekers/#sthash.zL7fHZym.dpuf
Share us on