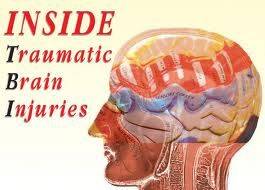 A recent article in Scientific American revealed that taking a nap or going to sleep after experiencing trauma will actually assist in embedding that trauma in to your brain and nervous system. This applies to PTSD and TBI. However, sleep deprivation disrupts the consolidation of traumatic memories.
Two groups of mice were studied after forcing them to endure trauma by smelling a predator's scent. Afterwards, one group was allowed to sleep, while the other group had to remain awake for 6 hours. The mice that slept experienced obvious symptoms of PTSD, such as freezing and a heightened startle response. Whereas the mice that were sleep deprived did not.
According to a study published in the November 2012 issue of Neuroscience Letters. Rats with TBI sustained less damage when they were kept awake for 24 hours after the injury. Taken together, these findings suggest that after a violent, traumatic event—such as a car accident—staying awake for a while could afford both physical and mental protection.
Here is link to where I found this information: http://bit.ly/13SWXx5
Mark Baird
Share us on