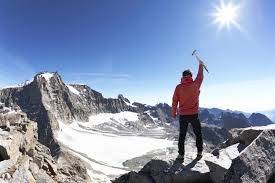 HirePatriots, a leader in US veteran employment, has created an easy, low cost, turnkey opportunity for US veterans that want to own their own janitorial business. We will teach you how to get started, from A to Z.
Why a janitorial business? There are many good reasons to start a janitorial or "commercial maintenance" business.
Low cost start up
Fast training curve for yourself and employees
Myriads of potential clients
Great potential to expand into related services
HirePatriots also offers you a tremendous competitive edge. Our reputation, awards, endorsements, business contacts, national and local media coverage, web ranking and social networks will give you a giant advantage. We will also implement the marketing program detailed in "The Patriotic Business Plan: Strategies for Sensational Success."
HirePatriots will provide:
A customized HirePatriots membership site
Graphics (letterhead, logos)
Bid sheet for acquiring new clients
Agreement for clients to sign
The book, "The Patriotic Business Plan: Strategies for Sensational Success"
Monthly business mentoring (30 minutes a week/ 2 hours per month)
Training on all equipment (required)
Training on all aspects of cleaning: interiors, bathrooms, showers, floors, carpets, windows (required)
Coaching on how to get new clients; how to estimate, who to approach, what to say, and how to get businesses to sign your agreement
Cause marketing mentoring: how to get free media coverage; how to create a community program; and how to host charitable fundraisers (if desired)
One of the great things about owning a maintenance business is that by doing outstanding work, you can expand into exterior window maintenance, landscaping, security and mechanical maintenance. You can become a one stop provider of all aspects of commercial maintenance and building security.
You can try to do this by yourself; or, you can be mentored, step-by-step, by me, Mark Baird, the CEO of HirePatriots. I spent 3 decades building multiple commercial maintenance companies before turning to help US veterans full time.
If you are a US veteran that is interested in discussing this with me. Or if you are a patriot that is committed to hiring US veterans for this business, give me a call and set an appointment. Let's talk.
Mark Baird
People Magazine's "Hero among Us" 
From President Bush: The Congressional Medal of Merit
From President Obama: President's Volunteer Service Medal
From San Diego: The Visionary Award for Creating Economic Development
From the Chamber of Commerce: The Extra Mile Award
From ABC TV: The Leadership Award
Author: An American Crisis: Veterans' Unemployment
Author: The Patriotic Business Plan: Strategies for Sensational Success
Share us on