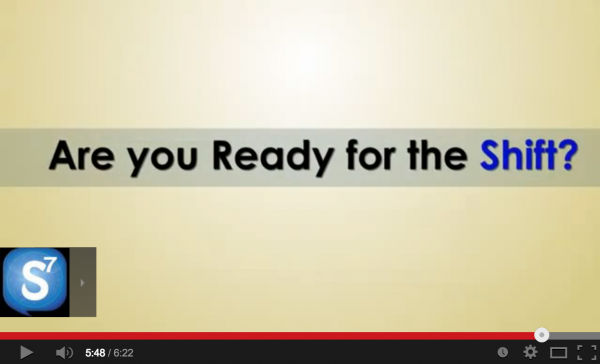 Rather you're a Veteran transitioning from the Military, looking for a new job or considering starting your own business, social media and social networking are vital tools to your search and getting your name, face and skills out there for all to see.
Of course you know by now, Social Media and social networks are a big deal these days. But did you know employers are using social networks and social media to connect with potential employees? If you're looking for a job and you're not connected on at least 5 social media networks, you are being looked over every single day.
JobVite is one such social networking tool many large corporate recruiters use. In fact, JobVite conducted a survey that showed 89% of hiring decision-makers and recruiters reported using social media sites such as LinkedIn to find their candidates. Do you have a linkedin profile yet? If not, you're really missing the boat.
We are well into the communication age. The way the World communicates is on-line, at least for much initial contact. Social networking and automation is the fastest way for employers to find who they are looking for. How well you managing your online presence let's employers and recruiters know how proficient you are in using technology and social media to communicate. It also lets them know a bit about your work ethics, hobbies, family life and much more, so be careful what you're sharing and what you're posting. If you have not completed your profile, it may communicate that you are not serious about your job search and thus won't be serious about your work.
DON'T KNOW HOW TO GET YOUR LINKEDIN PROFILE SET UP RIGHT?
It's not easy for some but there are many resources available online to get help at no cost, so you have no excuse for not having one set up and complete. A complete LinkedIn profile allows you to take advantage of LinkedIn Labs' Resume Builder to automatically generate 11 different resume styles based on your LinkedIn profile. How cool is that? This will know doubt save you a lot of time and frustration.
Social medial is no longer just for telling war stories and sharing pictures.
If you think social media is a huge waste of time and doesn't offer real value, watch this video.
THE REALITY IS THAT TWO OUT OF THREE JOB SEEKERS WILL GET THEIR NEXT JOB USING SOCIAL MEDIA.
What does that mean to you and why should you get your piece of the social media real estate? It translates to lesser-qualified people using technology to their advantage to get hired. They know how to use each of the social networking sites to the maximum extent in their transition action plans. If you think Twitter is of little use to a job seeker or professional, your competition will be happy to land the job you want because they're using it and you're not.
DON'T FORGET ABOUT FACEBOOK.
If Facebook was a country, it would be the 3rd largest country in the World. But don't get lost on Facebook for hours with non-productive activity. Subscribe to the companies you want work for. Use their sites to learn their culture. Communicate with their executives and employees at all levels, especially those in departments you want to work in. Let them know who you are.
HirePatriots.com/Hawaii is one of many social media networks you should be subscribed to. Subscribing to all of them greatly increases your chances of being seen and it allows you to see when new jobs are posted.
One more tip for the day: Do not underestimate yourself. Most of the jobs posts I see unanswered are those at the top. Few people apply for the management and supervisor jobs. Go for it, if you're up to it. Chances are, you will get it.
Share us on