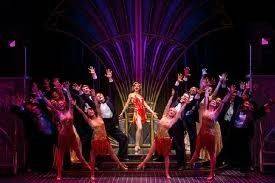 The Stage is set for Eco-friendly Initiatives
I've always maintained that watching a show on Broadway is an experience of a lifetime. It's not just the performers who light up the stage- nay, set it on fire, but rather the combined effort of the entire industry including the producers, designers, theater owners, et al.
I have a lot of respect for their craft, but there's another reason that this community scores big in my book and that is for its effort to reduce its carbon footprint.
Broadway shows have among the most elaborate sets, costumes, and peripheral infrastructure. The term 'green' is not easily associated with the industry and that's the perception the community is perhaps looking to change with its eco-friendly initiatives that have generated a lot of buzz over the last few years.
The year 2008 witnessed the launch of an industry-wide initiative to go green. In an effort to improve its environmental quotient, promote awareness, and adopt greener practices, the Broadway theater community in collaboration with the Natural Resources Defense Council (NRDC) formed the Broadway Goes Green Alliance.
In its sixth year now, the alliance has become a part of almost all Broadway productions and has many success stories to its credit so far as implementing environmentally sustainable practices within the theater community and among its patrons is concerned.
In fact, some of the accomplishments of the theater community's green alliance are no less spectacular than the shows they put up.
    In the first year of the alliance, 24 of the 39 Broadway theaters had replaced their marquee lights with more efficient lighting. By 2013, all the theaters were using energy efficient light bulbs for their marquee and outside lighting – a whopping 10,000 of them!
Sets of certain shows are being moved lock, stock, and barrel to other stages in the country and even outside to be used for other productions.
All Broadway, off-Broadway, and touring shows now have a designated BGA liaison also known as the Green Captain to coordinate greener practices backstage.
The community is taking active measures to reduce waste. A few examples include using rechargeable batteries in microphones and flashlights, printing on recycled paper, and the highly innovative binder project that allows all binders being used for scripts and scores to be stored in a centralized location and reused when needed.
Touring shows are purchasing thousands of renewable energy credits to offset the greenhouse gas emissions that results from transporting equipment.
Perhaps one of the biggest achievements of the Broadway Goes Green Alliance is the electronic and textile recycling event that it organizes four times a year at the Times Square in NYC. What makes these drives a big success is the fact that it's open to theater-goers and fans as well.
Recently in the run up to Halloween, the alliance organized a textile and costume swap drive to allow participants to exchange costume pieces instead of buying new ones. Similar was its e-waste recycling drive in September this year that accepted a range of items from alarm clocks to laptop computers from donors.
The good news is that it's not just one industry that has taken major strides to go green and exist sustainably in contemporary America. Talking about theatre, concerts and events, why should sporting events be any different? Another instance of our people learning to put their foot down on the recycling pedal is the organizers of the U.S. Open tennis tournament bidding a sweet goodbye to the tradition of trashing thousands of tennis ball cans that were deemed unrecyclable because they were able to find a recycler willing to push the limits of what is possible. An electronics and metal recycler, Sims Metal Management, partnered with them to recycle the previously 'unrecyclable' cans.
There's so much the industry can do to go greener and reduce its carbon footprint – from little things like using reusable coffee mugs and water-based or latex paints instead of oil paints to big things like recycling scrap metal and electronics, and using alternative sources of energy
That's the kind of persistence and innovation required of industries known to generate tons of waste. The Broadway Goes Green Alliance is a step in that direction and for that they deserve a standing ovation!
Anne Staley
Share us on