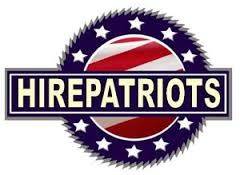 Important Tips for job Seekers
Never tell a fib on a resume. It will turn around and bite you in the ass, sooner or later.
Your qualifications and achievements are more important than your education and job history. What skills and talents do you possess? How have companies profited from hiring you? How did you affect their bottom line?
Too, a general resume that you use for any job that you apply for is not very helpful, unless you stay within the same industry or job title. Even then, every submitted resume should be customized for each job application. — Many companies use computers now to scan resumes and select which ones to read and which to ignore. They base their decisions on how many of the keywords used in the company's job description were used in your resume. — To give yourself the best chance of getting your resume read and being asked to come in for an interview is to re-write your resume based on the job description posted by the company. Follow the same order and use as many of the same words.
And do not just rely on posting a resume. If you do, then do not expect many results. Go to job fairs, online and in person. Connect with the company and some of their employees on LinkedIn. Enter into an online dialog with them. Read their profiles. Comment on their discussions.  Get to the point that you can set a meeting with someone in the company, in person or by phone or video that can help you get an interview.
Be different. Go the extra mile. Impress with initiative. Pick up the phone and call the decision maker for the company. Do not ask to be hired or for a job interview. Instead, ask for a meeting to get more information about the company and the position. If you cannot get through by phone, write that person a letter.
If you have US military experience, post your resume on HirePatriots.com. Check the site regularly for newly posted positions. Read the blog posts. And attend our job fairs, like the one we are hosting on 9/11/2015 in San Diego. Check it out HERE.
All the best,
Mark Baird/ HirePatriots.com
Share us on