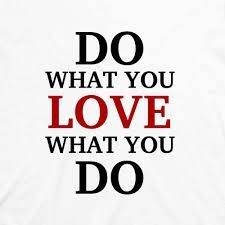 How to Prepare for our 9/11 Job Fair & Business Opportunity Expo
Tips for Finding the Right Fit
HirePatriots has hosted many job fairs and business opportunity expos. Our purpose is to accelerate the time it takes for finding the right job or business for you. We bring together one hundred or more companies that have open positions in a variety of fields. And we invite a select number of franchises too. (Veterans own 30% of all US businesses.) – If you are serious about getting a job or starting a business there are a few things you should do to make the best of your time and effort.
Keep an open mind: Some will advise you to know exactly what companies that you want to work for before attending. Yes, you should research the most businesses with open positions in your field. Go to their job boards and read about the jobs that apply to you.  But there may be companies, jobs and opportunities that you would enjoy, which you have not considered.
Put Your Best Foot Forward: Be calm, self-assured and confident when meeting prospective employers. Never seem worn out or desperate. Your hair should be groomed and your attire clean and pressed. Stand straight. Introduce yourself and begin using the names of the people at the booth ASAP.
Elevator Speech: This refers to the time it would take you to tell someone pertinent info about yourself and your aspirations in the length of time it takes to ride an elevator. This should be shorter than 15 seconds. Practice writing and saying this. It is your verbal calling card.
Resume: I suggest a combo letter that begins with your elevator speech and then lists the best parts of your work experience and qualifications that put you in the best light. This is critical: Many companies use a computer to scan resumes before being read. The computer is looking for the same keywords as were highlighted in the job posting. Match as many words as you can in your resume to get over that first hurdle.
LinkedIn: This is perhaps the best resource for finding out about a company's core values, veteran programs, and much more. You can also read about and connect with executives that work in the company. Let the appropriate department heads know that you will be attending.
Pick up the Phone: Set yourself apart. Show initiative. Find out who is in charge of hiring for the company or for the department that is the right fit for you. Give them a call at work. Let them know that you have researched the company and will be talking to their recruiters at the job fair. Ask if they have anytime for you to take them to coffee in order to find out more about the job and to make sure that you are the right fit. Ask for a few minutes of their advice. Most people will say yes.
Biz Ops: One sure way to always be employed is to own a business.  There is great satisfaction in employing others; a sense of accomplishment in building success; and if you are willing to devote yourself, a tremendous amount of money to be made.
HirePatriots.com: Post your resume on this website. It is where all of the attending companies will be looking for prospects. And search the jobs they have posted on the Careers job board.
Mark Baird
HirePatriots.com
Share us on