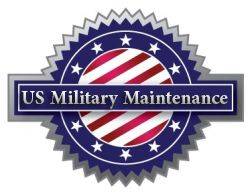 HirePatriots.com has assisted over 300 vet owned businesses to be more profitable, to market their companies, and to employ more US veterans. Now we have created a business for US veterans to own so that they can employ US veterans too. It is called US Military Maintenance. Veterans across the country have already started. This is not a franchise.  This is a program to assist entrepreneurial US veterans to build a successful company that will hire US veterans.
I owned a janitorial business for 40 years. There is nothing about starting and running that business that I do not know. It is very low cost to start and it is very lucrative. If you have $2500, then you have enough to start a janitorial business. That will cover your equipment, license, insurance and more. We provide the step-by-step training, bid sheets, agreements, graphics and a website. We seek new accounts for you and continuously market your business. Our mission is your success.
You will be a member of a nationwide team of US veterans who are also building their own US Military Maintenance business, in their exclusive territory. They will be sharing what they have learned too. Our mutual goal is our mutual success.
Our vision is to help hundreds of entrepreneurial US veterans to be very successful US Military Maintenance business owners, who will employ thousands of US veterans across America. 
I have spent the last ten years creating a business and marketing plan for veteran owned businesses. It is in my book: The Patriotic Business Plan: Strategies for Sensational Success. I have created a customized marketing plan for USMM business owners that will blow away all of your competitors. Our minimum goal for each USMM veteran is to earn $250,000 a year. If you are in a major metropolitan area our minimum goal is $500,000 a year.
US Military Maintenance is a program of our 501c3 non-profit, Patriotic Hearts (EIN 20-8599179).
Mark Baird
ceo@hirepatriots.com
760-730-3734
Author: An American Crisis: Veterans' Unemployment
Author: The Patriotic Business Plan: Strategies for Sensational Success
People Magazine's "Hero Among Us" 
From President Bush: The Congressional Medal of Merit
From President Obama: President's Volunteer Service Medal
From San Diego: The Visionary Award for Creating Economic Development
From the Chamber of Commerce: The Extra Mile Award
From ABC TV: The Leadership Award
From U.S. Veterans & Families: Liberty
From Jesus Christ: Love, Joy & Life
Share us on