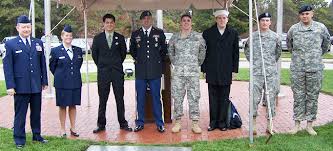 Friends of Veterans is a new radio show that airs every other Saturday at 11 AM PDT. This show helps US veterans find jobs, or to become successful entrepreneurs.
We interview US veterans that are looking for work. And we talk to employers that want to hire US veterans. We also talk to US veteran entrepreneurs and find out what is working for them and what is not.
Business and franchise owners also join Friends of Veterans and share about their open positions and opportunities.
Listen to our inaugural show here: http://www.blogtalkradio.com/friends-of-us-veterans/2012/06/02/introdiction-to-friends-of-veterans
Join us on June 16 and 30 at 11AM PDT and tell your friends to join in too. To call in to the lie show and share call (818) 431-8224.
Share us on