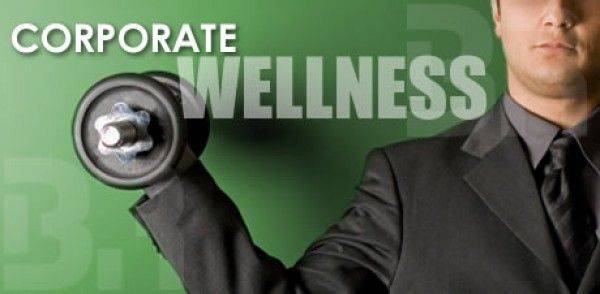 WHY YOU WANT TO BE HEALTHY
TO IMPROVE YOUR CHANCES OF GETTING HIRED
EMPLOYERS PREFER HIRING HEALTHY EMPLOYEES.
Companies pay close attention to the bottom line, which includes investing in their current and potential employees' health. That being said; investing in your health can go a long way and may make a difference in you landing that job over the applicant that's obviously in poor health.
WHY COMPANIES SEE UNHEALTHY EMPLOYEES AS A RISK…
Unhealthy employees may slow progress and may even affect other coworkers. Often, unhealthy employees are out of the office because they are sick or just not feeling well. This does not make for a happy employer. And it greatly affects your coworkers in a negative way. Your peers will have to pick up the slack. A company wants to be as productive as possible. They know the best way to accomplish that is through happy healthy employees.
WHY WOULD AN EMPLOYER PREFER HIRING HEALTHY EMPLOYEES?
We already mentioned costs, but lets break it down. A Forbes.com article stated that Sick leave costs the U.S. economy $576 billion a year. This is an expense most companies are calculating within their organizations. They are realizing the costs associated with unhealthy employees. In order to stop this bleeding of profits, they have two courses of action; one, promote healthy living lifestyles within their organization and two, limit the number of unhealthy employees they hire. The latter may not seem like it's not a fare practice. However, before you get upset with the system, why don't you do something to put you ahead of your competition?
Reducing health insurance costs is another of many incentives a company has for hiring and retaining healthy employees. Insurance companies are now rewarding companies for maintaining healthy lifestyles within their organizations. Do you see the writing on the wall yet?
HOW PRODUCTIVITY ARE YOU?
HR Professionals revealed that about 43% of workers who maintain a healthy lifestyle, by participating in some sort of health and wellness program, have fewer sick days. Do you realize how much more productive you would be at work, home school or even out with the guys/ladies? Well, your potential employer gets it and he/she will select accordingly. Imagine being more productive in everything you do. Your good health can and will make that a reality.
THE GOOD NEWS… YOU CAN IMPROVE YOUR HEALTH AND GET THE ADVANTAGE
The great news is you can improve your health through a great workout program and healthy eating. Losing weight is not the only issue here. We are talking about your overall health. So, just losing weight with some pill or cleanse is not the answer for long-term health. You have to get to the core of the issue and slowly correct some of your behaviors to regain full body health. The time it takes and the program required for you to regain your health is based on your current level of fitness and your "why". Why do  you want to improve your health? Is it just to land the job?
INVEST IN YOUR HEALTH TO GET THE JOB YOU WANT
Chances are, you invested a great deal of time and money into your education. Now it's time to invest in your health, only it does not have be near as expensive as your education. A gym membership is an option for some. Others may prefer a personal trainer (one-on-one or group sessions).
One option I would suggest is joining an accountability group with one of many popular in-home workout programs offered by a Team Beachbody Coach. This is by far the best long-term health and fitness plan I've found. I got started in a challenge group about two years ago. I'm healthier today at 44 than I've been in years.
THE TOP EXCUSES FOR NOT WORKING OUT AND EATING HEALTHY
The number one excuse for not working out is… You guessed it, not enough time. You can get a quality workout in just 25-30 minutes a day. The trick is having a well planned workout that maximizes your time and challenges your fitness level. A few programs by time fitness trainers and experts like Shaun T. and Tony Horton. They both have programs that are 25-30 minutes. Shaun T. has Focus T25and Tony Horton just released P90X3. P90X3 is a condensed version of P90X but its still suitable for all fitness levels because Tony encourages modifications. Both in-home fitness programs (Focus T25 and P90X3) are designed for all fitness levels. And, they both take the time excuse off the table.
Eating healthy can be expensive. And it is quite a challenge. The trick is to simplify your nutrition without compromising it. Both Tony Horton and Shaun T. recommend Shakeology. They call it the Healthiest Meal of the Day because its a dense nutrition shake. By replacing just one meal a day with this shake you can greatly improve your health and lose wight in weeks to a month or so.
Either way, find something that works best for you and get your health under control.
Its Never To Late To Start. Get Started Now.
I wish you the best in your health, fitness and job hunting.
Wally Carmichael
Share us on