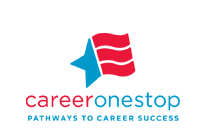 Career One Stop Job Training
There are substantial financial benefits to you as an employer by participating in On-The-Job Training!  OJT reimburses you for the costs associated with training a new employee, which is calculated at 50% of the wages paid during an agreed-upon training period.  Employers use their own system to teach trainees the skills necessary for successful permanent employment within their company.
Employer Benefits
Hands-on training that you as the employer may design
A reimbursement will be made to offset training costs
There is no cost to participate
Pre-qualified employees selected for your review, according to your specifications
You make the hiring decision
Quick and simple – all paperwork and compliance procedures managed by the  Career Centers
Program Requirements
Almost all job types and skill categories are eligible
Minimum salary of $10.00 with benefits or $11.58 without benefits
Training curriculum and work hours must be documented
Must contact Business Services Coordinator before making an offer of employment to candidate
For more information contact your local Career One Stop. Visit their website HERE.
Share us on