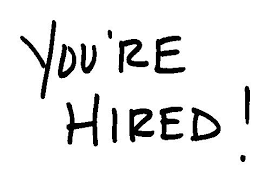 Advice from a CEO
Almost every resume that job seekers send me are far too general and broad in their scope to be of use to me or to any potential employer. They are really biographies that list every job they ever had and all the schools and training they ever received. These resumes do not specifically tailor their information to help the company decide that you should be interviewed for a particular position they have posted.
This is what resumes do: They get you an interview, not the job. So your job in writing a resume is to convince the reader that you are worth their time to talk to them. Their job is on the line. If they do not recruit the right people for their openings, they will get fired. This is who is reading your resumes.
Do not put the 'cart in front of the horse.' First, search job boards and find jobs for which you are a good fit. Then use each job posting as a template for each resume you write. See the job description and the qualifications, experience and education it requires as questions they are asking you. Answer them in the order they are listed. Pay special attention to words in bold black. Use them in your resume. And incorporate as the words the company used to describe their ideal candidate.
Begin your resume with a sales pitch about why you are an excellent candidate. Make it 4-6 sentences long. Use several relevant keywords that the company used in their job posting. Sell yourself for the position. This is your 'elevator' speech. — If you had one minute to tell the decision maker why they should hire you, what would you say?
Then follow that by listing the experience you have that supports your opening statement. Next, list the education that makes you qualified. Then the awards, associations and publications you have that relate to this industry or position.  Include relevant LinkedIn groups to which you contribute in posting discussions. — Companies often like to hire people who are connected to others and that can expand their own network.
You might close your resume with a topic labeled "Personal." Very briefly let them know some personal highlights, clubs, sports, activities, charitable work etc. that puts a brighter light on you as being an all-around good person and someone that others in the company will like.
P.S. If you are having a hard time thinking of very good reasons and proofs as to why a company should hire you for a certain job, then you are probably applying for the wrong job.
All the best,
Mark Baird
HirePatriots.com
Share us on