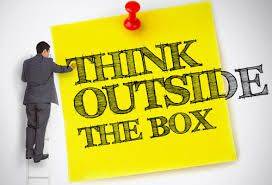 Helping Companies to Hire Better & Faster
HirePatriots has developed a unique and accelerated program for US veterans seeking sustainable, motivating employment. Our program has been developed after a decade of assisting tens of thousands of job seeking US veterans and thousands of companies that prefer to hire them. We have taken the needs of both businesses and former US military members seeking employment and produced a comprehensive program that fully prepares our attendees for receiving a Letter of Intent from companies with which they interview.
For US military, veterans and their spouses our program includes:
Resume 101 – How to write the resumes your need
Interviewing techniques: How to put your best foot forward
Mock Interview – Realistic Interview Practice
Occupations in demand: Learn about your local Job Market
Career Exploration 1 – Finding a Career in Today's Market
Career Exploration 2 – Identifying gaps in Training and Performance
Social Media 1 &2 – Networking for Success & How to use LinkedIn
50+ Midlife Decisions 1 & 2 – Discover your Second Half of Life
Financial Fitness 1 & 2 – Improve current Credit Rating & Plan your Financial Future
For Businesses our Services include:
A customized Hiring Event, limited to 1-5 companies in attendance: Meet our pre-prepared and qualified US veteran job seekers one-on-one, at your corporate location or a nearby venue.
Qualifications:  Attending companies must have 10 or more open and available positions and be ready to give qualified veteran attendees a Letter of Intent.
Business Services include: HirePatriots.com
Job descriptions and Job postings:
Job Fairs
Customized Training for new and existing employees
On the Job Training (OJT)
Workshops and Seminars
Veteran Reintegration and Retention
Additional Services includes:
Staffing assistance
Labor Market Information
Marketing assistance
Recruitment and hiring assistance
For more information contact Mark Baird: mark@hirepatriots.com
Share us on