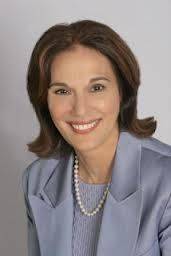 Karin Abarbanel has authored a chapter in an outstanding book "An American Crisis: Veterans' Unemployment — Stand By Them, Solutions, How You Can Help." Karin's  chapter deals with veterans who want to start a business, especially women veterans. Here are some excerpts:
If you are a female veteran weighing the pros and cons of launching a small business, you have some powerful assets to drawn on. Your military training may already have fostered some of the key ingredients required for small-business success: Discipline, ingenuity, persistence, and rapid decision making, to name a few. If so, then you're in good company: In a recent survey of 800 female veteran entrepreneurs, 55% said that their military leadership experience motivated them to launch their own businesses.
Beyond these personal assets, there are a growing number of programs designed specifically to support your start-up decision. In addition to the SBA's Veteran Business Outreach Program, a new government-sponsored initiative called V-WISE (Women Veterans Igniting the Spirit of Entrepreneurship) combines online training and ongoing mentorship. And Capital One Financial Corporation is partnering with a nonprofit called Count Me In to launch the Women Veteran Entrepreneur Corps (WVEC), a mentorship program focused on business start-ups and expansion. …
Yes, launching a venture is demanding in many ways, more than being an employee with a steady income. But building a business can also be enormously rewarding. After all, when you're the boss, no one can fire you! Depending on yourself can provide a sense of security that no employer can offer. And while you will invest tremendous amounts of time during your start-up, being on your own gives you much more flexibility than a traditional job. With all this in mind, let's look at five business-building, smart start-up steps to take and five pitfalls to avoid. …
Karin is an entrepreneur, author, and an expert on start-up strategies. She has a warm, can-do speaking style and a passion for helping women realize their dreams. A small-business owner herself, she started her own solo communications firm in the 1990s and knows firsthand the demands involved. Her goal as a speaker: to inspire and arm women emotionally for the ups and downs they'll face on the road to entrepreneurial freedom.
She is the co-author of Birthing the Elephant: the woman's go for it! guide to overcoming the big challenges of launching a business (Ten Speed Press). Part success coach, part action guide to the first 22 months of a start-up, it takes women step by step through the launch cycle, showing them smart moves to make and pitfalls to avoid. — Contact:  Email: kmja_w@ hotmail.com     Phone: 973.509.9592
This is an outstanding chapter for any entrepreneur. It gives very specific advice to women, especially women veterans. And there are 22 additional chapters, each written by a veteran employment expert.
Share us on