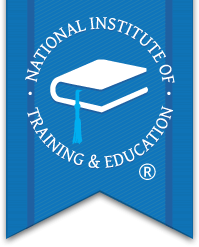 A major and significant downsizing of our US military is happening right now. 1.3 million US armed forces members are being pushed out before the date that their enlistment papers and contracts state. This reduction, coupled with the hundreds of thousands of recent US veterans that have transitioned back into the civilian world and that still have not found sustainable employment, threatens to make the unemployment crisis among US veterans a catastrophe. Their finding suitable employment just became much harder than it already is!
Fortunately, there are solutions. The National Institute of Training and Education has several training programs for US veterans in high demand industries. And they have an astounding placement rate that will only increase in successfully employing their US veterans, now that they have partnered with HirePatriots.com.
Through NITE's college partners, we are able to assist military service members, reservists, veterans, and spouses by accepting military benefits including Post 9/11 GI Bill, Vocational Rehabilitation, and MyCAA (Military Spouse Career Advancement Accounts). — Any service members who have at least 90 days of aggregate active duty service after September 10, 2001 and are still active duty, or have been honorably discharged with service-related disability after 30 days, are eligible.
Sam Brake is their Director of Business Development and Military Affairs. Here is one of his job descriptions: "Developing and managing workforce development programs for transitioning Service Members, National Guardsmen, Reservists and veterans within in-demand sectors such as renewable energy, information technology, energy efficiency and transportation."
Sam Brake served in the US Marine Corps and is a veteran of Operation Desert Storm/Shield. If you are a US veteran in search of employment in growth industries that are eager to hire trained prior service members, contact Sam. He will help you every step of the way. He has my personal recommendation.
Listen to a radio interview with Sam, discussing his programs for US veterans on Blogtalkradio.com and our program "Friends of Veterans." Click HERE.
Mark Baird
Share us on