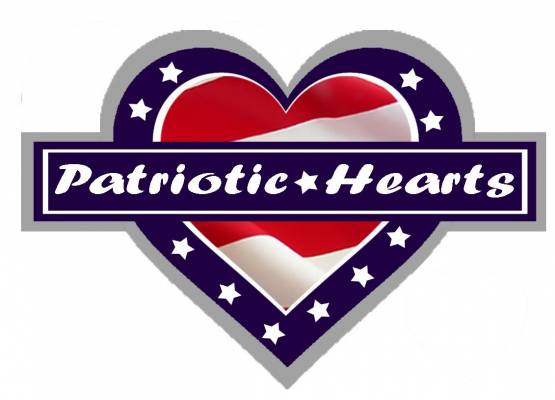 Here is What's Happening This Summer!
Patriotic Hearts, a 501c3 charity for US veterans is hosting several events this summer for everyone who supports our military, veterans, and their families.
1) HirePatriots Gala Fundraiser and Business Networking Event September 10, Military Events Center, 9323 Activity Rd., San Diego, CA 92126 — Fun, food drinks, bands, dancing, raffle and more. Come!
2) HirePatriots' Annual "9/11 Job Fair" September 11, Military Events Center, 9323 Activity Rd., San Diego, CA 92126
3) Homeless Ministry that feeds and clothes about 400 US veterans and their families a month. Tuesdays and Sundays, First Christian Church, Oceanside.
4) New website is being built for HirePatriots.com. It will be ready before the end of summer. Many upgrades in design and function for our users.
5) Homeland Magazine partnership: Leading San Diego military magazine. Get a banner on HirePatriots.com and receive a banner published in Homeland magazine, distributed to all 7 San Diego US military bases.
6) Mentoring V.O.B.s (Veteran Owned Businesses) across the US. – US Military Maintenance is our newest effort for entrepreneurial US veterans.
7) Writing New Book: "A Passionate Dream" to advocate for and inspire business ownership in America. This is a collaborative effort with 20 V.O.B. CEOs contributing.
8) New Office across from MCAS Miramar: 9750 Miramar Rd., Suite 315, San Diego, CA 92126. HirePatriots.com and Patriotic Hearts new location.
9) Summer Volunteer Project: The Hire Patriots team has 3 big events planned for Summer/Fall 2015.  These events will raise awareness for the Hire Patriots Programs.  We are going to have lots of fun planning concerts, fundraisers and job fairs.  You can help in person as well as remotely via email and your computer.
Please write us at  hirepatriots@gmail.com if you can volunteer.
Everything we do is a result of contributions that support our effort. If you want to help click HERE.
Mark & Tori Baird
760-730-3734
Share us on