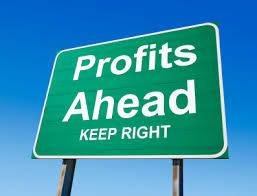 A Great Way to Brand and Build a Business
1)      These are some things your business receives when you to become a HirePatriots.com sponsor and business member:
Traffic Ranking: Get your info on one of the most popular web destinations in America.
HirePatriots.com ranks in the top 30,000 websites in the US.
New information about your company will appear on our homepage and all of our 50+ regional websites across the US.
iii.      You will benefit from the US citizens, veterans and companies that visit HirePatriots.com every day.
Events: HirePatriots host multiple events every year: Job fairs, concerts, conventions, retreats, parties… Your participation and sponsorship of our events brand your company as community and veteran friendly.
Social Networking
HirePatriots' network includes from US Presidents, Congressmen, Governors, CEOs, Generals, Admirals, veteran organizations, troops, civilians, national and local Media, entertainment personalities, …
HirePatriots.com continued success is largely due to the posting of blogs by ourselves and our members: copy, video creations and graphics produced and published on myriads of social networks and search engines.
iii.      HirePatriots' continuous efforts and countless contacts benefit you.
We hire veterans to help us to market our business members.
Database
Every person or company that has posted a job on our website in the last 11 years has registered with their contact information. Almost all of them have opted in to receive emails from us.
I have created several files to hold this voluminous list
It is now in the hundreds of thousands
Tens of thousands of US Military and veterans that look for jobs on our site have also sent us their resumes and opted into our emails.
iii.      We regularly send letters to these contacts and endorse the companies that are a part of our HirePatriots team.
You can request to send individual information to these contacts about your particular service.
     Cause Marketing: Associating your company with a popular cause is the                       most effective way of building a brand.
HirePatriots has worked with over 400 American businesses in                                           creating a Cause Marketing strategy.
Contact HirePatriots today:
Mark Baird
760-730-3734 
Share us on