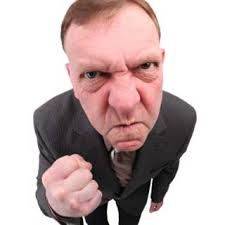 At his time of year, I take the risk of talking about my personal belief in Jesus Christ. First, let me apologize for any "Christians" who have offended you with judgment, rudeness or scorn. Believe me, I know how that feels too. I am not one of them. My heart does not discriminate when sharing God's love. And truthfully, it is sometimes easier for me to love people who do not share my religious beliefs than those who claim to do so.
Jesus Christ does not discriminate either. During his life, he often spent time with prostitutes, drunks, lepers, thieves, liars, murderers, the insane, sick and despised. His life ended by being tortured and crucified! As he was dying, he asked, "Father, forgive them. They do know what they are doing."
True Christians do not hate anyone. We are commanded to "love" and to "respect" everyone. True Christians have been 'born again' by being indwelt with the Holy Spirit of God. The commission of all who believe in Christ is to "imitate" him. We are even told to "Love your enemies. Do good to them."
The Bible says that this is why God sent Jesus: "For God did not send his Son into the world to judge the world, but that the world might be saved through Him." It is so hurtful when I hear false or very immature Christians being hateful to and judgmental of others. They are definitely not imitating Christ.
It is absurd for any religious faith to demand that people of a different faith or none at all must adhere to their particular religion's standards. This is the reason for our recent wars: fanatical zealots forcefully imposing their ideology on others with thousands of executions. God gives us the freedom of choice. He asks us to respect and honor others' choices, even if they conflict with our own. (1Peter 2:17 & Romans 12:17) People who kill others because they do not agree with them are evil.
God hates war. He commands us to "seek peace and pursue it."Yet God also loves justice and righteousness; and he requires us to defend the truth. We do not need to hate our enemies.However, we do not sin when we protect the innocent from being harmed by them. Instead, it is an act of valor. This is why we all should honor our US veterans.
Mark Baird
P.S. I will be writing on a few other relevant issues like this during the Christmas holidays. They can all be found on the "Founder's Blog," on HirePatriots.com.
Share us on