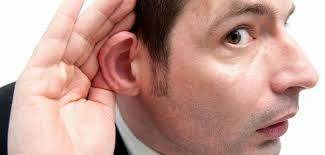 Hear for Vets is a program of Patriotic Hearts, a 501c3 charity that assists US veterans.
Hear for Vets was created by, Bradley Kelly, a Navy Diver and Service Disabled Veteran. It provides US veterans the very best hearing technology that enables them to hear even better than normal. It is more effective, safer, and a far better hearing experience than devices with conventional hearing components.
Hear for Vets trains US veterans that want to be employed in this booming industry how to become hearing professionals. Then they get them placed with companies in this industry. — HirePatriots, the employment program of Patriotic Hearts, assists them in getting hired with its vast resources too.
Hear for Vets also teaches US veterans how to start their own business in this industry.  They provide classes on hearing aid repair, customization, fitting, and adjustments, at their Carlsbad, CA offices, regularly.
Hear for Vets also provides hearing solutions for commercial clients. High end hearing protection designed by veterans. In the ear, semi-custom, or custom fit electronic and non-electronic listening devices that are safer than conventional hearing protection.
Share us on