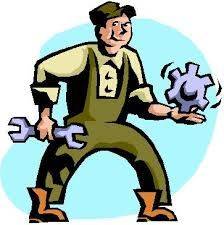 Are you a resident that has some yardwork, hauling, painting, cleaning, or other chores that need doing? Hire a local and eager member of the US military or their spouse. Let them show off the discipline, courtesy and work ethic they have learned through military training and experience.  There are many active duty, Guardsmen, Reserves and veterans nearby who will appreciate the opportunity to help you out and to earn some extra money.
The HirePatriots.com One Day job board is free.  Simply describe the work you need done, how much you can pay, what city you are in and leave your phone number.  We will notify the men and women on nearby bases, forts, armories, and stations.  Delete your job after you've hired someone.  It's that easy. And please tell your neighbors.
Typical jobs are moving, hauling, painting, yardwork, cleaning, repairs, construction, caretaking … People, businesses, chambers, organizations and schools and often use the One Day job board to help them out at events and parties too.
Here is one of our TV News features. It will give you a clearer understanding:
Here are some comments from veterans and citizens that use the job board: Click HERE.
If you do not have a HirePatriots job board for your area of the US, please let us know if you are willing to help get it started. Write mark@hirepatriots.com or call 760-730-3734.
Share us on