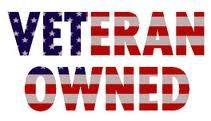 As a nation we may not agree if wars are fought because there was a clear and present danger or fought for personal, political, or business reasons.
But we agree that we have the right to disagree and our disagreements make us stronger. And regardless of our national debates, the men and women of our armed forces put their lives on the line for God and country. That is a big part of what makes our country great. While there is debate about our country's future direction, our war fighters' purpose is always clear. Nobly, rightfully ignoring the business and politics that rage on, they answer the call of our Commander and Chief. They stepped up purely because it is their duty. Their honor makes our civic duty clear and unavoidable.
After returning from duty, many of our veterans' very existence is threatened by being forgotten by the businesses, entities, or the politics they fought to protect. When one of my friends and a war fighter returned home, he found a good job in the defense industry. Like most great men, he wasn't perfect. His transition to civilian life was not smooth. But more often than not, challenges can make people stronger, as it did for him. Now for reasons beyond his control he lost two jobs and is quickly losing his home, cars and possessions. And this is not an isolated incident. Most prevalent since Persian Gulf wars veterans, unemployment, homelessness, and service related injuries plague them at a disproportional rate.
There are countless numbers of non-profit, for profit, and government services that can to help. Although I am with the non-profit Hire Patriots, I urge individuals, communities but mostly companies and government officials to do their homework. These men and women did not turn their backs on you when you needed them. They acted affirmatively putting themselves in harm's way to preserve our way of life. Now it is your turn, our turn, to act affirmatively for them. Groups can debate the value of veteran assistance organizations and I would be happy to debate them all in a different forum. As mentioned, it is our right and a part of our nation's greatness to have open debates. But while volunteering for a non-profit, I have been intrigued by businesses, some of them government contractors, who hesitate to help veterans find jobs to save pennies or fail to act for cost neutral decisions.
I have worked for, managed, hired, and worked with many veterans. As employees, managers and coworkers, their work performance has been at least as good as or better than their non-veteran peers. The reluctance I see to support yesterday's war fighter is not because of bad public institutions or bad businesses. It is just our nature to forget last month's news story and focus only on today's.
So this is a call to action. Let's keep the challenges our veterans face today's news. Honoring our veterans on Memorial Day, Veteran's Day and Christmas is great. But let's all consider the other 362 days a year. Make an effort to get involved with veteran organizations. Hire veterans and patronize veteran owned business. Give them the opportunity and the dignity to earn the living they deserve. When your homework is done, I am sure you'll find Hire Patriots is a great avenue to reach veterans too.
Share us on