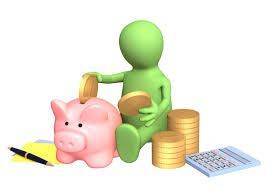 HirePatriots has helped find jobs for well over 50,000 US veterans. We have held a dozen job fairs, eight 3 day military marriage retreats, provided 89,000 One Day jobs, written two books advocating for US veterans, and appeared and spoken on TV,radio and in the press; plus, we have given hundreds of speeches on behalf of US veterans. We are considered a leader in US veteran resources and charities.
HirePatriots Essential Monthly Expenses:
Webmaster: $500
Web hosting: $180.00
Monthly newsletter: $361
Software: $25
Insurance: $105.00
Cell Phone: $159.00
Adobe Acrobat: $22
LinkedIn Premium: $48
Clothes: $200
Business meetings: $100
Domains: $15
Wireless: $55
Gas: $100
Travel: $300
Electric $85
Printing (posters, fliers, biz cards) : $300
Total: $2543.00 a month
There are many more expenses. When we host job fairs, marriage retreats, assist veteran owned businesses, promote One Day jobs, counsel, mentor…
Needs:
1)      Prayer: God is in charge. "Unless the Lord build a house they who labor do so in vain."
2)      Volunteer Director: Someone to organize volunteers to spread the word, raise funds and help with events.
3)      Grant writer: We are so well poised to get major grants with all that we have accomplished.
4)      Fundraiser: Someone who can take charge from A to Z.
5)      Printing: We need to get posters and fliers printed.
6)      Legal: We need advice about how to help veterans start new businesses; and for reviewing documents we create and sign.
7)      Office space: Many grants require a physical location apart from a residence.
Dreams:
1)      Newer RV. Ours is a very used 1986 25' Bounder.
2)      Truck with 6' bed, back seat and camper shell.
Wildest Dream: to be adopted and fully sponsored by a church, organization or business
If you are able, please donate HERE.
Share us on