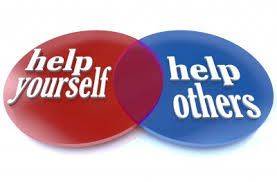 HirePatriots.com is a free community website and job board for locations around the U.S.. Our primary mission is to assist U.S. military members, veterans and their spouses. We do this by working synergistically with local businesses and organizations.
We have developed a unique cause marketing plan for businesses and a great US veteran recruiting concept too. Our plan also includes tremendous free P.R. and media attention.
Our plan is based on what HirePatriots has done to expand from a small website and program in Oceanside , CA to having locations in 41 states. We have won numerous prestigious awards and garnered sensational media attention; and, our social networks are huge. This entire plan is the core of our new book "The Patriotic Business Plan: Strategies for Sensational Success."
We give what we have developed to businesses and organizations in trade for them representing our unique US veteran program. We help your business to expand and reap more profits; and, in return, you help HirePatriots to reach more people and become established in your area.
Helping others is the best way to help yourself. We will help you to become famous in your area and a leader in your community. You will be helping thousands every year. Their appreciation will result in many rewards.
Mark Baird
760-730-3734
Share us on