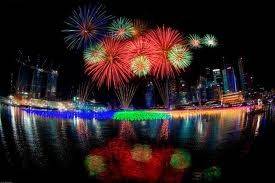 There are a growing number of great reasons to partner with HirePatriots. We are an established and popular Internet destination for veterans, residents and businesses. We are completing the addition to HirePatriots.com of the largest network of job postings and resumes in the world. We continue to receive regular local and national TV, radio and press attention. And HirePatriots is growing at a rate of 5 new chapters per month!
HirePatriots is embarking on a nationwide tour to all 50 states and to over 100 US military bases, stations, armories, and ports across America. We will be creating many dozens of HirePatriots trained volunteers. They will continue to speak on HirePatriots' behalf after we leave and perpetuate the support of US veterans in their communities.
Here is a short list of reasons to become a sponsor of this trip, become a HirePatriots member, place your banner on HirePatriots.com, or to post your jobs. Your sponsorship could literally be worth millions in PR, marketing, sales and recruiting.
You can be the sponsor of HirePatriots chapters in every state and in communities around every active US military base and have your information on hundreds of HirePatriots websites.
You can be mentioned in newspapers, and on TV and radio stations regularly.
You can hundreds of volunteers putting up posters and fliers with your logo.
Your info and logo can be on our RV that will be filmed and photographed and included in events and parades throughout 50 states.
You will have a prominent presence on military bases and at patriotic events.
Veterans, military spouses, senior citizens, residents, companies, chambers, clubs, and the children and parents in public schools that participate in our program, will appreciate your sponsorship.
Every visitor to every HirePatriots website will see your info, banner and logo.
Daily blog posts and videos will be made, posted on HIrePatriots.com and sent to search engines, social networks, and newspapers and media across the world each day of our two year trip.
People all across America are calling out to us to come and help them get a chapter started where they live. Become our sponsor.
Here is a blog post made by  People First Initiative after HirePatriots was featured as
People Magazine's
 Heroes Among US.
Here is link to my best selling book: An American Crisis: Veterans' Unemployment. You can thumb through the book at this site:
www.veteransunemploymentbook.com
.
Mark Baird
CEO: HirePatriots
760-730-3734
Share us on