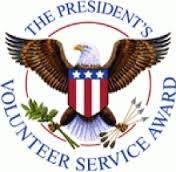 The mission of HirePatriots.com is to solve US veteran unemployment one community at a time. We are a creating a nationwide jobs safety net for US military, veterans and their spouses.
In order to accomplish our goal we work with businesses to recruit new employees, sell more services and products, bring tens of thousands of more visitors to your website, make you popular on the social networks, get you free appearances on your local National News affiliates, and makes you one of the very most popular businesses in your region. 
What makes HirePatriots.com different than anyother job board is that in addition to our advanced full time Careers job board, we offer One Day jobs to US veterans. These are jobs that the active duty military and their spouses take when they are off duty, and jobs that transitioned veterans take when they need to earn an income while we help them find sustainable employment. Civilian residents primarily post these jobs when they want some help with chores and repairs around their homes and yards. The jobs might be landscaping, hauling, painting, fixing things, cleaning things, caretaking etc.
Giving US citizens a practical way to support US troops in a way that helps the veteran but also themselves is amazing popular! When we got started in Oceanside, CA we thought maybe a dozen people might come to our site each week to hire a local troop. We were completely wrong. Instead, 10,000 people a week came to our site!
So what we do for businesses across America is to give them a customized HirePatriots.com website, job boards and blog for their business and their community. We want you to become the sensation in your area that we are in ours. San Diego gave us their highest business award, The Visionary Award for Creating Economic Development. And we were on TV, radio and the press so often with stories about the people being helped that we were also voted the number 1 News story in San Diego.
Please give me a call and let's get our program started in where you live. We can make your job a lot easier, and provide a great way for your company members to connect with thousands of local residents.
Mark & Tori Baird
Share us on