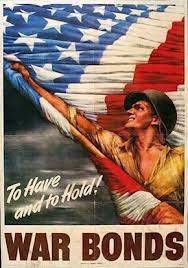 Fellow American Patriots,
I have received so many responses from our recent segment on NBC Nightly News, and prior to that from our feature in People Magazine.  Some of you are US veterans looking for work and some of you want to hire them and some of you want to get HirePatriots started in your area.  Thank you all for writing!
I want give you an answer that will be good for each of you. First, let me give you a brief introduction.
My wife, Tori, and I have been helping US veterans in several ways for decades. Our motivation is never to make money for ourselves. We have a crisis on our hands that must be addressed immediately:  Hundreds of thousands of US veterans and their families are suffering in homelessness or they are on the brink.
HirePatriots has the solution: One Day Jobs! This program was so successful in San Diego that it was feted by 1500 business people in that county and received their "Visionary Award" for "creating economic development." We were told that "So many veterans were earning money and spending it at local businesses that HirePatriots.com was keeping San Diego businesses in business and their employees employed." (See Video on this page: http://hirepatriots.com/news-and-blogs/hirepatriots-in-the-news)
The HirePatriots.com website we started in San Diego received 10,000 visitors a week.  That means that in addition to local US veterans, residents, senior citizens and businesses were also being helped, about 40,000 a month!
As the active-duty in San Diego are re-stationed across the United States, they contact us and ask where they can find local jobs on HirePatriots.com.  We have created a way for us to duplicate HirePatriots anywhere.  And as American Patriots, people, businesses, organizations, churches, students, seniors, activists, altruists, residents and veterans join us across the nation, we are all creating a jobs safety net for US veterans across America!
If we all participate in posting work that we need help with around our home and yards for our local US veterans, we will all be making a huge difference.  Some US veterans choose to make a full time living from these One Day jobs.  If their community population is large enough, they can develop a "book" of business that keeps them busy every day.  But most veterans choose to use these jobs either to help them while in the military, or to help them through their "transition" period, which can last for many years or for a lifetime, even for the officer ranks.
This is what HirePatriots does in order to re-create itself throughout our nation.  And this should be the answer that applies to all of you:
Tori and I are devoted to this mission and cause: creating a nationwide jobs safety net for US veterans. We want this free program to endure for generations.  We have given everything we have to honor and to provide a Rock beneath the feet of the American citizens who volunteer their lives to save ours. And through our non-profit, Patriotic Hearts, we also serve the families of our beloved veterans.
Everything we do and provide is an act of faith. Tori and I are convinced through many evidences that God is using HirePatriots to let our US veterans and their families know that he loves them and that respects and honors their sacrifices and service.
So if you are a veteran who needs work, a local church or organization that cares about veterans, or a business that wants to assist them, contact me about getting a HirePatriots chapter in your area. Here is a link to a blog post I made about how we do this: http://hirepatriots.com/news-and-blogs/entry/one-day-jobs-for-us-veterans-spouses
Or if you can contribute with a tax deductible donation that will help too: http://hirepatriots.com/idonate
At your service,
Mark Baird
CEO: HirePatriots.com
Chairman: Patriotic Hearts
mark@hirepatriots.com
760-730-3734
People Magazine's Heroes Among Us
Past Chairman: CA Economic Council
Past Secretary: United Veteran Council
From President Bush: The Congressional Medal of Merit
From President Obama: President's Volunteer Service Medal
From San Diego: The Visionary Award for Creating Economic Development
From the Chamber of Commerce: The Extra Mile Award
From ABC TV: The Leadership Award
From U.S. Veterans & Families: Liberty
From Jesus Christ: Purpose & Eternal Life
| | | | | |
| --- | --- | --- | --- | --- |
| | | | | An American Crisis: Veterans' Unemployment — Stand by Them/ How You Can Help/ Solutions: http://amzn.to/Xgvwcp |
Share us on