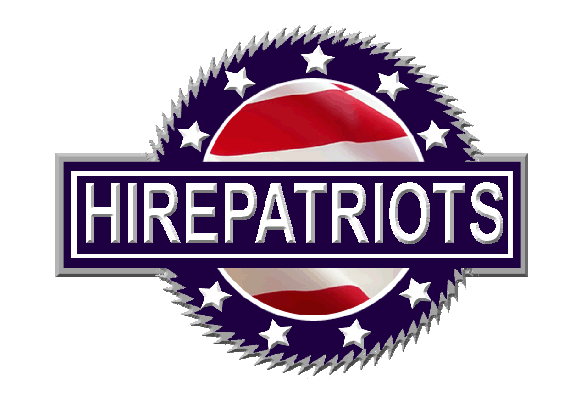 HirePatriots seeks partnerships with sincere, patriotic organizations, businesses, schools and churches.
The primary mission of HirePatriots is to find US veterans sustainable employment, or to get them going successfully in business. Towards that end, I have authored a popular book about every aspect of US veteran employment: An American Crisis: Veterans' Unemployment.
HirePatriots helps US veterans find employment in a variety of ways. We hold transition seminars, job fairs, targeted hiring events. We mentor dozens of veteran owned businesses. We create jobs for veterans through our Veterans Green Projects, which also trains veterans to be certified e-waste recyclers. We also help veterans to go into business in recycling; and also in commercial maintenance. — My new book that just came out this week is for any business model, church, organization or school to utilize: The Patriotic Business Plan: Strategies for Sensational Success.
HirePatriots.com has a Careers job board for companies; but, what makes us unique is our One Day job board. It is for community residents to hire local US military, veterans and their spouses to help with chores and repairs: cleaning, hauling, moving, painting, yard work, and many other things.
Our One Day job board has been featured on every major TV News channel, most recently on NBC Nightly News. It has helped tens of thousands of veterans, and as many civilians too. (Read some of their comments here.) People Magazine featured HirePatriots as their "Heroes among us." There are local One Day job boards and HirePatriots.com websites in 41 states.
We also help veterans and patriots learn how to advocate for US veterans on the social networks, TV, radio, press; and how to get public speaking appointments; and how to write and publish books.
There is much more that we do. Let's talk.
Mark Baird
Share us on