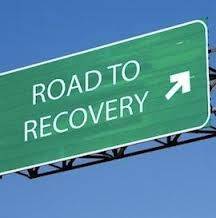 I know what it's like to die from an overdose of drugs and alcohol. If there is hope for me, there is hope for you too. Spend a few moments reading this short letter. Then if you still believe you are so different from me, toss it in the trash. But I don't think you will.
Despite my best efforts I survived ten years of hardcore substance abuse. I was addicted to alcohol, cocaine, meth, GHB, Vicodin, Percodan, Percocet, Norco, ecstasy and marijuana. I spent over $100 a day, 7-days a week on drugs, and was the kind of alcoholic that would drink mouthwash when the booze ran out. Any of this familiar to you?
Everyone's "bottom" is different. Mine was never the fear of dying. When I overdosed my heart rate rocketed to 160 beats per minute. On the verge of losing consciousness I drove to the hospital where I felt deeply ashamed admitting that I'd actually done this to myself. You can imagine my state of mind as I was taken by both arms and hustled into the ER.
Initially they pumped me full of medication, but hours later I was still in tachycardia. So they used a defibrillator to STOP my heart, HOPING it would restart on its own, normally. The last thing I remember was calling Mom in Florida to say good-bye and explain that my two dogs now belonged to her.
 What have you lost to substance abuse? I lost my marriage, a beautiful home with a picket fence, all my savings, my career and professional reputation and virtually all my friends. I clearly remember the day I realized I had nowhere to sleep, $80 to my name, no credit cards or secret bank account and no one to rescue me. Though I went without showering and meals, I always managed to sell off some possession from storage so I could fuel my insatiable craving. My recovery was unquestionably a miracle because absolutely no one gave me a chance in hell of making it. Given what I just revealed, would you have?? 
Perhaps you also take too many risks and suffer greatly for it? YET YOU CANNOT STOP!
If any of what you've just read hits close to home then this is your lucky day, because I'm here to tell you that you can stop the insanity for good. Starting today, the same 28-day treatment plan used at expensive rehabs is now available to you at WWW.INTERVENTIONRX.COM. The difference is that this program helps you to recover at home! It's called At HOME RECOVERY HANDBOOK and it's incredibly inexpensive, comprehensive, and has proven to work again and again. 
Stop suffering. People like us get better all the time. If you could have just quit you would have long ago! Go to WWW.INTERVENTIONRX.COM to order your copy of At Home Recovery Handbook today and put everything I've learned about recovery to work for you.
Keith Angelin, MBA, CADC-I, CNDAI
Substance Abuse Counselor & Intervention Specialist
 P.S . . . If you feel you are a lost cause or too far gone to change, I can relate. So did I. You see, I didn't die just once. I overdosed on THREE separate occasions and relived the exact same nightmare each time! I thought my bottom was a cemetery plot, as you might. I learned that it doesn't matter how far down you've fallen. There is hope for every one of us.
P.S.S.  I even pay shipping. Go to http://www.interventionrx.com/
to see how you can benefit from At Home Recovery Handbook.
Editor's Note: This is a post written by a friend of mine that attended my Bible study many years ago. We have reconnected recently. What a transformation! Keith has gotten clean and sober. And he has dedicated his life to helping others who suffer from addictions. He has gotten the highest education and certifications in his field. He has written a book. And he is busy helping people everyday! Praise God!
Share us on