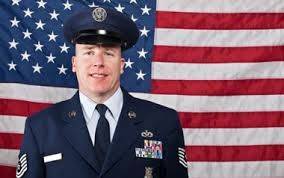 HirePatriots.com connects US military, veterans and their spouses with companies that want to hire them. We are one of the most visited sites on the Internet. Out of 326,000,000 US websites, HirePatriots.com ranks 29,000. Companies, and residents, have been hiring US veterans from our website for over 10 years.
Post your company's open positions on HirePatriots.com HERE.  If you are a resident and need an extra hand with chores and repairs, post your jobs HERE. – If you do not yet have a HirePatriots website for your community, let us know. We will build you a HirePatriots website and One Day job board just for your area. Then we will work with you and your neighbors to get the One day jobs going. We also need to let your local US military and veterans know too. It will be fun, and rewarding to all. Help us begin a local chapter.
HirePatriots has a unique method for filling companies' open positions too. They just need to contact us and let us know what positions they must fill.  With the specs and qualifications they send us, we will find qualified US veterans for them. We will prepare their resumes and educate veterans about these companies and the jobs, and make sure they are truly 'work ready,' before introducing them. To find out more, click HERE.
If you are recruiting for open positions, please post your jobs on HirePatriots.com's very popular Careers job board HERE.
HirePatriots is the employment program of Patriotic Hearts, a 501c3 non-profit (EIN 20-8599179). US President GW Bush and President Obama have recognized and honored HirePatriots.com for its service to veterans and America.
At your service,
Mark & Tori Baird
760-730-3734
People Magazine's "Heroes among Us" 
Authors: An American Crisis: Veterans' Unemployment
Authors: The Patriotic Business Plan: Strategies for Sensational Success
Share us on