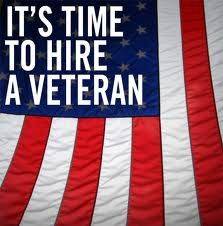 One Day Job Board:
HirePatriots' unique One Day Jobs program helps US veterans and their families while in the US military and after they transition back into civilian life. HirePatriots' One Day jobs are jobs that are posted primarily by US residents when they need help around their homes and yards with chores and repairs. These jobs provide a vital source of earnings for our veterans. Many thousands of veterans are helped every year through the HirePatriots program. But this one-of-a-kind job board also helps entire communities and metro areas, from school children to senior citizens.
Since People Magazine featured HirePatriots this year as their veteran charity of choice and as their Heroes Among Us recipient, US veterans, patriotic civilians, organizations and schools all across America have reached out to HirePatriots and asked for a HirePatriots community website and One Day job board of their own to help their local veterans. They want to start a HirePatriots chapter.
HirePatriots is seeking funds in order to create these HirePatriots chapters throughout America and provide these locations and patriots with the websites, materials and coaching they need in order to successfully bring the HirePatriots program to their areas.
Services Provided by the HirePatriots Program:
Helps US active duty military
Helps US National Guard & Reserves
Helps transitioned US veterans, past and present.
Helps US veteran spouses
Helps US veteran families
Helps Senior citizens by providing affordable help with chores and repairs
Provides a way for US citizens to participate in the employment of US veterans
Provides customized local HirePatriots sites, job boards and blog for communities across the US
Provides full time and part time income for US veterans
Provides affordable caretaking for elderly citizens
Provides school children educational tool via their own HirePatriots website, job board and blog.
Provides school children community service activities
Stimulates local economies (Visionary Award)
Stimulates Patriotism and respect for US veterans
Assists US veterans re-entry into civilian life
Assists wounded warriors: HirePatriots' One Day jobs are often the first jobs that wounded warriors take before developing the confidence to take full time employment.
Hosts 3 day marriage retreats for US veterans
Hosts job fairs for veterans
Hosts transitional assistance classes in person and online for US veterans
Hosts financial management and budget classes in person and online for US veterans
Please contact us and volunteer to spread the word in your community.
Thank you,
Mark Baird
CEO: HirePatriots.com
Chairman: Patriotic Hearts
mark@hirepatriots.com
760-730-3734
People Magazine's Heroes Among Us
Past Chairman: CA Economic Council
Past Secretary: United Veteran Council
From President Bush: The Congressional Medal of Merit
From President Obama: President's Volunteer Service Medal
From San Diego: The Visionary Award for Creating Economic Development
From the Chamber of Commerce: The Extra Mile Award
From ABC TV: The Leadership Award
From U.S. Veterans & Families: Liberty
Share us on