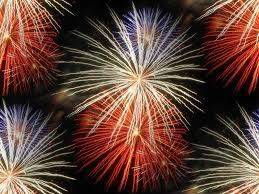 The establishment of a HirePatriots chapter is important also because we need people to be continually sharing and speaking on behalf of US veterans and their families. Every veteran and military spouse, even we children of veterans, have stories to share that can edify others and inspire respect, courage and love for country and those that defend it. Having a robust gathering of such patriots will attract more and more people. Patriotism will glow and then catch flame and burst into fire. Local students can come and read their essays and share the video interviews and pictures about their community's veterans. Others can give updates about the members of the community that are currently serving. The chapter can stay in contact with them and make sure they have all that they need.
US veterans make up just 1% of our American populace today. No one was drafted into the "War on Terror," as was the case in all of the wars we fought during the 20th century. Every American who we have sent into harm's way since the late 1970's has volunteered to be that one out of a hundred citizens willing to use their body as a line of defense for the rest of us. I have met thousands of them. Most are amazing people. They are not like the rest of us.
They are different. I am not going to say that US veterans are better. They are human and struggle with trials and temptations too, like everyone does.  But military training and living in that environment for 4 years or longer changes them in many ways for the better. And those that have gone to combat often have a strength and character and perseverance and confidence, softened with respect for others and courtesy that makes a life-long impression when you meet them.
After WW II, when I grew up, virtually every man between 20 and 40 had fought in that war. Every male was a US veteran and it seemed that the mom of every kid I knew was married to one. That is exactly the opposite today. And as cyber warfare increases and we rely more on more on drones and surgical strikes there is less need for large scale forces. (Or such is the current assumption.) Our present Administration plans to push out 1.3 million active duty, reserves and Guard before the next Presidential election. I have read that the total US active duty forces will be less than 800,000.
This means three things: 1) The number of unemployed US veterans is going to double. 2) The need for veterans and patriotic Americans to speak out on their behalf and continually educate each generation of Americans will become of even more paramount importance. 3) HirePatriots must succeed in creating its nationwide One Day jobs safety net for our US military, veterans and their spouses.
Mark Baird
This is a quote from my upcoming book, "The Patriotic Business Plan: Strategies for Sensational Success."
Share us on