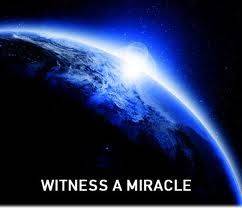 This is how we stimulated the local economy. And became renowned doing so. –We were just trying to help a few people living nearby, when our effort exploded!  This is what happened:
1) Began receiving 10,000 visitors a week to our website.
2) Became #1 News story in our county.
3) Were featured on all major TV News networks.
4) Received Visionary Award for Economic Development
5) Received Congressional Medal of Merit.
6) Received $100,000 in unsolicited funding.
7) Received endorsement from US Labor Dept.
After we did what we did, we learned that the name for it is 'Cause Marketing." There were a lot of Armed Forces veterans living in our area. We created a free website for local residents and businesses to hire them.  The residents posted chores they wanted help with around their homes and yards. Then we notified the local military. Boom! We had no idea how powerful this simple idea was.
In order to spread our cause, we have written out the exact steps that we took to accomplish this and put them in order.  Now we are looking for businesses and organizations that want to do the same thing. We will give you all the help you need. It's not time consuming or difficult. If we can do it anyone can.
This is not a sales pitch. There is no charge for us to teach you how. All we ask is that you be sincere, willing and able.
Here is information about all of our Patriotic Hearts non-profit programs: http://www.hirepatriots.com/news-and-blogs/entry/hirepatriots-programs-for-us-veterans-and-their-families — if you are able a donation, it will be appreciated so that we can continue to help more and more people. (It is a tax deduction to a 501c3 non-profit.)
Here is information about joining our HirePatriots Patriotic Business Team: http://hirepatriots.com/news-and-blogs/entry/a-new-synergistic-marketing-strategy
An American Crisis: Veterans' Unemployment — Stand by Them/ How You Can Help/ Solutions
http://amzn.to/Xgvwcp
At your service,
Mark Baird
CEO: HirePatriots.com
Chairman: Patriotic Hearts
mark@hirepatriots.com
760-730-3734
Past Chairman: CA Economic Council
Past Secretary: United Veteran Council
From President Bush: The Congressional Medal of Merit
From President Obama: President's Volunteer Service Medal
From San Diego: The Visionary Award for Creating Economic Development
From the Chamber of Commerce: The Extra Mile Award
From People Magazine: Heroes Among Us
From ABC TV: The Leadership Award
From U.S. Veterans & Families: Liberty
Share us on