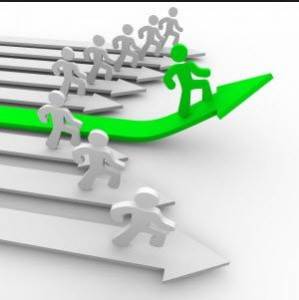 COMPETING IN BUSINESS
There are many business owners who are seeking ways in which they can increase the amount of customer so that they could sell more and make a larger profit. But the question which you should ask your self are why should any customer choose your business specifically over your competition, in other words what makes your business so special?
When this question is posed to the majority of business owners they will make many claims ranging from a superior product to genuinely caring for the customer and providing excellent value for money.
The truth is this is exactly the same kind of claims that has been heard for hundreds of years and your customers expect you to say those things; the truth is they no longer distinguish you from all the other businesses who are claiming the same things. Not a single business will ever claim that their products are not of an excellent quality and likewise no business will ever say that they do not care about the customer or that they are expensive since they are fully aware that no customer will support them if they say such a thing.
VETERANS STARTING BUSINESS
What the modern business needs is a message that will distinguish them from all the other businesses out there. Such an message should be unique and should provide the customer with some specific value and it should be different to all the claims that people have become used to and which are no longer of any interest to them. Suppose you are in the take away business, do not claim that your products are the freshest, since that is what people expect from you since the quality of your product should not be negotiable.
It is simple mathematics if you do not provide a quality product  or service you will not get the customer's business. However in order to be different you need to provide the customer with some other value that distinguish you from your competition, like promising to deliver the takeaways in a quicker time compared to your competition. Promising all those old benefits are not going to cut it anymore, you need to provide the customer with value that is over and above what he expects.
You need to find a way to get inside the head of your customer and you need to convince him that you want to go the extra mile in order to obtain his business. You need to be different to the competition and you need to stand out among all the other businesses and you need to have a fresh approach which are not expected by the customer and it should be something that distinguishes you and sets you apart from everyone else.
TOP THINGS FOR SUCCESS
The top 10 things you should focus on to be very successful. This is the list I coach on and  live and die by:
Relationships
Coaching
CEO Marketing
Branding
Sales
Time Management
Fast Implemetation
Strategic Thinking
Strong Mindset
Focus
Once you have competence and confidence combined, that's when success comes. This is what I have been helping people do.
Share us on