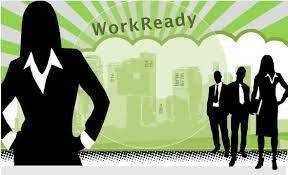 The best method for filling your positions is to use our US Military Veteran Hiring Events. We fully prepare 50+ US veterans by working closely with the Labor Department's America Career Centers. We direct our job seeking veterans to utilize their workshops. Those that complete this process we bring to our hiring events so that companies can hire veterans who are fully "work ready." These veterans would have studied the attending companies' website and be prepared to start a career with them.
HirePatriots.com is one of the most popular websites in America. We usually rank in the top 20,000 US sites for number of visits. Most of our visitors are active and former US military members.
We have two very active job boards. Our first job board is for US residents to hire local military, veterans and their spouses when they need help around their homes and yards. It is our free One Day job board. Especially, senior citizens love to hire local military to help them!
Our other job board is for companies to post their job openings. It is our Careers job board. This is where companies make a donation to post jobs.
HirePatriots has one of the most popular blogs on the Internet. Tens of thousands read our posts every year. And we have banners and newsletters too. We are also always on TV, radio and in the press.
If you want to use a powerfully effective way to reach US military and veterans there is no better place than HirePatriots.com.
Mark Baird
Share us on