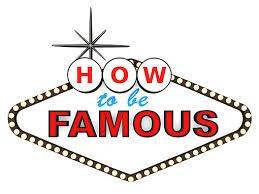 A Simple Way to be Sensational 
By associating your business with this very popular community program your company will reap benefits far greater than any other form of marketing or advertising is capable of achieving. Help us to get this great program going in your area. You will receive tremendous brand recognition and the loyal patronage of multitudes.
Your sponsorship will have a profound effect on the lives of hundreds of thousands of veterans and citizens. Two US Presidents, Congress, the Pentagon, multiple news agencies and People Magazine have praised this program. It has even won the Visionary Award for stimulating the economy.
HirePatriots.com is the veteran employment program of Patriotic Hearts, a 501c3 charity. It provides a unique and simple job board that has proven to be as powerful as splitting a tiny atom! It offers US military, veterans and their spouses the ability to earn money every day by helping neighbors in their community. HirePatriots.com's One Day job board has been a greater blessing than ever imagined. It is critically important to E-5 and below in the military, and it is even more important to transitioning service members and their families.
Local residents, living nearby US military bases or National Guard armories, show their appreciation for their local armed forces personnel by posting chores for them to do around their homes and yards. This gives local veterans an opportunity to earn extra income and to relieve the financial pressure that they or their families endure. But it also allows them to meet the patriotic supporters where they live and to form friendships in the local community. These friendships are very helpful in many ways: They result in getting more one day jobs: and, when transitioning, it is a tremendous network for helping veterans find good, full time jobs too. But the deep friendships formed are the most precious part of this unique program.
HirePatriots seeks sponsors in cities across America who want to provide this award-winning program in their region or across the country. In San Diego, where it began in 2004, HirePatriots grew quickly. In just a few months it was getting ten thousand visitors a week. HirePatriots was embraced by all the local media: TV, radio and press. It was selected as the Number 1 news story of the year by the North County Times. (See more media examples HERE.)
As our sponsor you will receive your own HirePatriots.com job board for residents and businesses in your area to hire local military, veterans and their spouses. Your banner and posts about your business will appear on the national HirePatriots.com website. And we will assist you in providing qualified, work ready US veterans for all of your open positions.
Let us know if we can work together for the good of all.
Mark Baird
ceo@hirepatriots.com
760-730-3734
Congressional Medal of Merit
President's National Leadership Medal
The Visionary Award for Creating Economic Development
Chamber of Commerce: The Extra Mile Award
ABC TV: The Leadership Award
Author: An American Crisis: Veterans' Unemployment
Author: The Patriotic Business Plan: Strategies for Sensational Success
Share us on