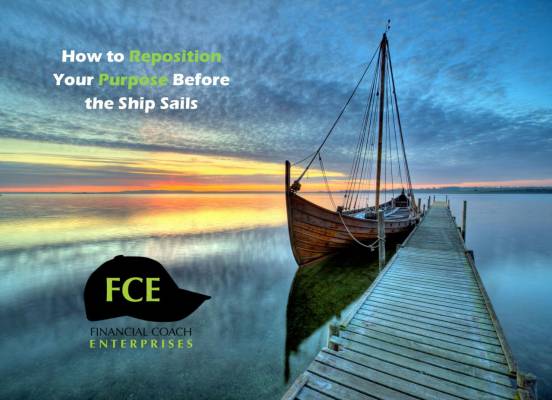 When we hear the term identity theft we think of someone stealing private credit card information, bank accounts, and personal identification.  Nothing new about this.
Got a question for you.  Have you ever considered that identity theft could also be society's effect on your future and your potential to really become a successful, productive contributor for you, your family, your community, and your country?
Unemployment in America is staggering.  Now, with an increasing number of servicemen & women getting out and expanding the job pool search, the very idea of you being unique, and catching the eye of an employer is diluted by the vast amount of folks out there.  With so many others showing great resumes and experience, unfortunately by the time you get that interview for the posted job (if you get one at all) to the eyes and ears of the interviewer, your about as unique as a gold fish swimming in a tank full of a thousand others.  So trying to impress that interviewer with your identity, your uniqueness, becomes totally diminished and minimized by the volume of guys and gals who interviewed before you.  Sad, but true.
So, if that's a continuing challenge you face in your job search, what's the solution, the alternative to marketing yourself and promoting your identity in a positive, achieving manner to someone who wants winners and warriors on their team?  Simple.  Re-position your resume.  Move away from a fixed salary to unlimited pay by re-branding your identity to one of a "go-getter" who wants to learn about becoming an entrepreneur.  Why not? The very idea of providing a service, a product to people who need it ought to make sense.  If you have people skills and believe in what you're doing, it won't take long to become successful in a sales and marketing career.  Again, why not, why not you?
What a sales career can do for the right individual has a lot of pluses that ought to be considered…
Become your own boss
Work your own hours
Be open & coach-able to learning
Provide a product/service that helps people
Create unlimited income for yourself &/or family
Have quality time off
Be in charge of your own destiny
Fulfill your dreams
In short, learning how to sell, leads to becoming entrepreneurial.  Once you know what to do, and how to do it, you then get the chance to hire others and allow them to succeed.  You look up and your income is soaring, your self-esteem is solid.  You have quality time and freedom to do what you want when you want it.  You've arrived!  But to get here you first must change your thinking and how you position yourself to the very people who can hire you or place you into a sales and marketing career.
For all of this to occur, you must come to the realization that in this economy, the quickest way to transition from your military background into the civilian marketplace is not by sending out thousands of resumes and standing in the lines waiting for your moment.  Nope! It's transforming and promoting a "new you" to people who are hiring "warriors" for the many products and services that the marketplace is clamoring for.
The only question is do you believe you can do it?  You are who you think you are.  If so, go for it.  You might just be great at it. You really won't know until you take that first step of letting that company know, you're ready to give it a go.  Just like the Nike commercial, maybe, just maybe, it's YOUR time to Just Do It. Let's hope so.  Prosperity awaits you.
I'm looking out for you!
Jim Chilton
Your Financial Coach
Visit our website at http://www.financialcoachenterprises.com
Share us on