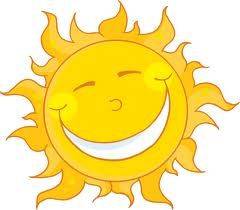 HirePatriots.com offers a free job board for residents to hire local veterans and their spouses for day-by-day chores and repairs around their homes and yards. The "One Day" jobs have proven to be immensely valuable to veterans in and out of the military. All we ask of anyone is one simple thing: Help us to spread the word so that we can get more jobs posted and help more veterans.
Here are just a few simple steps for us to do to begin helping veterans and residents in your area.
1) We need to build your community their own HirePatriots website with our One Day and our Careers job boards.
2) We need to get One Day jobs posted. This can be accomplished by letting homeowner associations and senior citizens know about our job board for them. And going to Chamber sundowners and community service clubs is also a big help.
To get jobs posted it initially takes more than just passing out fliers because people have not heard of a job board like HirePatriots before. So it is best to go places where you can speak one on one or to a group. Then give them fliers and have them do and say what you just did with them. Very quickly you will have dozens of One day jobs posted.
3) As we are letting residents know about our One day program, we need to be speaking with local military bases and officers and sergeants and transition programs and family readiness officers so that we have veterans and their spouses who will take these jobs as soon as they appear on the site.
4) Residents will be delighted with veterans' hard work ethic and courtesy and tell their friends, which will get more jobs posted. And veterans will love earning extra money and tell their friends. You will begin receiving emails from both of these groups thanking you for providing the job board. Save these contacts. The media will want to talk to them.
Now that you have people for TV, radio and press to talk to, you are ready to begin contacting them with your local HirePatriots story. That will create more jobs and more veterans will be helped. The proverbial snowball will be rolling downhill.
5) You will now be receiving thousands of visitors to your site. The information and blog posts and videos that you put on your site will now have a real influence in your community. You will have many volunteers who support your efforts. Now we can begin holding fundraisers and use those funds to host additional programs and events for the veterans and their families in your area.
The businesses, organizations and people that have HirePatriots sites of their own will have a huge audience of people in their state and across the country. These thousands of patriotic supporters can assist our effort in a variety of ways. In particular, they can help you to form a HirePatriots chapter that will perpetuate our mission in your area for generations..
I hope that this helps clarify the steps we need to take and in what order.
If you would like to get a HirePatriots chapter started where you live, please contact us. We will provide the website, job boards, coaching, posters, fliers and assist you every step along the way.
Mark Baird
760-730-3734
Share us on