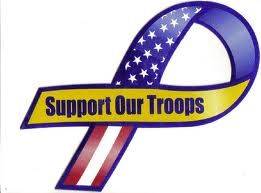 When I selected the authors for my book, An American Crisis: Veterans Unemployment, I asked each of them to include in their chapters their personal story or testimony. And they responded by sharing honest and heartfelt stories of their struggles in and out of the US military.  I required this because most of us do not trust the advice of people that we do not know.
All of their essays contained two constants, struggle and success. Read any of the chapters and you will discover these themes, and many others as well. But the eternal principle I read in all of their sharing was this: Persevere.
I have never known anyone who has escaped hardships. No matter how high up, low down, rich, impoverished, handsome or homeless, no one gets through this maze called Life without slamming against hard walls sometimes.
US veterans know that this is true. Their military experience includes memories of great highs and horrific lows. And for far too many after that, they endure years on unemployment and low paying jobs. And the stress created by these hard times often causes divorce and broken families. On top of that, many 9/11 combat veteran are walking wounded. There are millions of pieces of enemy metal embedded in their combined bodies. Of course there are also the hidden memories that keep them from sleeping much.
Almost all of these US citizen soldiers were either 18 or fresh from college when they put on their service uniform. And usually in less than a year after that they had been to Iraq or Afghanistan. And like all wars the experience made them different than the rest of us, for better or worse. But it was a sacrifice they all made willingly. And because of them we are safe.
Soon, over a million US military personnel will be pushed out of the armed forces. They will add many thousands more to the hundreds of thousands of US veterans already out of work. The fact is most of them will take years before they find sustainable employment. It will be very hard for those who have already endured enough hardship.
But there is a very simple thing that we can all do that will make this road a lot easier for them and their families. It is what the people in San Diego do to help their local sailors and Marines. Residents within your community can post One Day jobs for local US veterans, active and transitioned. Can you use help with any chores or repairs? This is a wonderful experience for all. Please read comments from residents and veterans that use our One Day job board HERE.
If US civilians would post these jobs all across America every day then hundreds of thousands of US veterans would be strengthened and bolstered by their help. It is a great way to honor their sacrifices. And it is a blessing to you too.
Go to HirePatriots.com and click our blue One Day Jobs button. Then post a job for a local US veteran. And if you want to go an extra mile, write and I will send you fliers to distribute so that you can let more residents and military in your area know about this free patriotic program.
Thank you,
Mark Baird
CEO: HirePatriots.com
Chairman: Patriotic Hearts
760-730-3734
Share us on