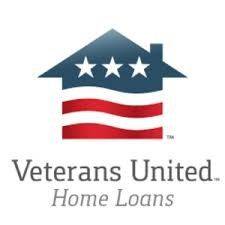 This company is attending our 9/11 Job Fair in San Diego
We know. We care. We're Local.
We know. We care. We're local. To Veterans United Home Loans of San Diego, this is more than just a catchy headline; it's a symbol of their contribution and dedication to the San Diego community.
We Know.
Veterans United knows the VA home loan. As experts in the VA loan benefit, their loan officers are passionate about helping local veterans utilize their hard-earned benefit to obtain the American Dream they fought to defend. This often misunderstood benefit affords qualified veterans no money down, competitive interest rates, no private mortgage insurance and easier qualification.
However, the VA loan isn't the only thing Veterans United knows. They also understand the military lifestyle and the unique demands and stresses placed on military members. They know this because many of them have lived it.
The new branch manager, Chris Cano is a U.S. Navy veteran. He served 10 years aboard nuclear submarines before entering the mortgage industry. Tony Dias, executive director of business development and education is a U.S. Marine veteran. And Brannon Knox just recently retired as Force Master Chief. Today, he serves as military liaison for Veterans United.
Together, the entire Veterans United team is dedicated to helping fellow veterans. But their outreach isn't limited to home loans.
We Care.
With an employee funded foundation – Veterans United Foundation – Veterans United employees live each day looking for ways to enhance the life of someone in their community. Employees fund and direct this Foundation. They listen to needs expressed in the local community – whether on an individual or organizational level – and lend a helping hand whenever they can.
In supporting organizations like USO San Diego, Workshops for Warriors Inc. and ASYMCA Camp Pendleton Chapter, Veterans United is on a mission to better the lives of military members and veterans in the San Diego area.
One cause close to their heart is military employment. As a proud supporter and employer of veterans, Veterans United joined forces with the former top five senior enlisted leaders of each military branch to raise awareness surrounding military employment issues. This group, known as the Pinnacle Five includes Jack Tilley, Alford McMichael, James Herdt, Frederick Finch and Vincent Patton III. Now retired, this tight-knit group travels the country to raise awareness of important issues pertaining to the Armed Forces, including veteran unemployment and the benefits of the VA loan.
We're Local.
Being local means more than simply having an office in the area. To Veterans United it means being an active and contributing member of the local community. Volunteering, building relationships and working to better the community for future generations. They live, work and play here, just like you.
This community involvement not only shows through the work of Veterans United Foundation but also through the launch of a free education initiative meant to educate local military members, veterans and agents on the VA home loan benefit.
Statistics show that more than 80 percent of veterans and service members could not qualify for a conventional home loan. A large majority, however, could qualify for the VA loan. Unfortunately, this benefit often goes unused due to the lack of awareness of advantages or even the existence of the VA home loan program. Recognizing this, Veterans United has committed themselves to closing this knowledge gap.
This education initiative involves free monthly seminars that cover every aspect of the VA home loan benefit as well as the home loan process itself. Tony Dias, executive director of business development and education will be heading up this initiative for the company.
For Tony, this is more than a job – it's a personal mission. As a Marine veteran, he was unaware of the VA home loan benefit when he purchased his first house. It wasn't until he entered the mortgage industry as a loan officer that he realized how powerful it could be for veterans. And at that point Tony committed himself to ensuring fellow veterans understand their home loan entitlement. He is continuing that mission by bringing these free seminars to San Diego.
From being fellow veterans and experts in the VA loan to funding their own foundation and teaching free seminars, Veterans United Home Loans of San Diego is passionate about helping veterans and strengthening the San Diego community.
Veterans United Home Loans of San Diego is a VA approved lender; Not endorsed or sponsored by the Dept. of Veterans Affairs or any government agency. NMLS# 1907. Licensed by the Department of Business Oversight under the Residential Mortgage Lending Act. All Rights Reserved. Pinnacle Five is a paid endorser of Veterans United
Home Loans. Office: 8885 Rio San Diego Dr. Ste 135, San Diego, CA 92108. Phone: (619) 296-LOAN. Web: SanDiegoVU.com. Chris Cano NMLS# 879294. Tony Dias NMLS# 222836.
Share us on