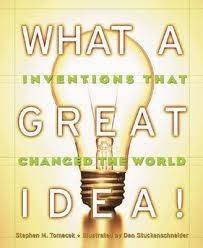 It always hurts me when I see a veteran business go under. Two great veterans I know and respect, who have worked tirelessly to build their businesses have flipped over this week. They are in a whirlwind of hurt right now. I feel for them. And I am frustrated.
The main problem with new business owners is capital. They have a great idea, but they may not have the funds to support themselves for the length of time it takes to make them profitable. That is where HirePatriots.com can help them tremendously.
In a very short time HirePatriots' One Day job board can get started in a community. It may take a couple of hours a day for a month. Then there will be dozens of jobs posted by residents that want to hire a local veteran. And many veterans can quickly develop a 'book' of local people who like their work ethic and courtesy. Those one day job clients give them regular work and refer them to others that want to hire them too. They can earn several thousand dollars every month. Some have made this their full time job. And these jobs are available for US veteran spouses too.
So this is very first thing I tell a veteran to do who is out of work, under-paid or starting a business: "Get our one day jobs going in your area. It will be safety net for you, and it will help a lot of other veterans too. Plus, the people you meet through these one day jobs may be very helpful in finding you a job, or valuable to getting your business going."
Before starting a business, you need a financial foundation to take you into the future. But many young veterans have not developed this yet. And so investing everything they have saved into starting a new business can ruin them. But if HirePatriots' one day jobs were already going strong in their community, they could always have that as a fall back when their funds begin to dwindle.  If they worked every weekend and took two jobs when time allowed, they would earn and extra $1500 to $2500 a month. And if they have a spouse that can do the same, they can double that. Or a veteran can take jobs more times every month.
Admittedly, starting a business is an all day and all night endeavor. And so another way to get a chapter of HirePatriots started in a community is to have a public school adopt HirePatriots as their community project, have local politicians fund it and promote it, have a church or veteran group adopt it, or to find a business sponsor whose employees take this on as a public service.
HirePatriots will build that community their own HirePatriots website and job board. And we will coach you every step of the way and show you how to do it.  Your volunteer assistance is vital and absolutely necessary if HirePatriots is to provide its free one day program to your area.
Please contact us if you are a US vet entrepreneur, US vet job seeker or a US veteran supporter. Together, we can keep your local veterans and their families and businesses on their feet!
Mark Baird
CEO: HirePatriots.com
Chairman: Patriotic Hearts
mark@hirepatriots.com
760-730-3734
People Magazine's Heroes Among Us
Past Chairman: CA Economic Council
Past Secretary: United Veteran Council
From President Bush: The Congressional Medal of Merit
From President Obama: President's Volunteer Service Medal
From San Diego: The Visionary Award for Creating Economic Development
From the Chamber of Commerce: The Extra Mile Award
From ABC TV: The Leadership Award
From U.S. Veterans & Families: Liberty
From Jesus Christ: Purpose & Eternal Life
Share us on