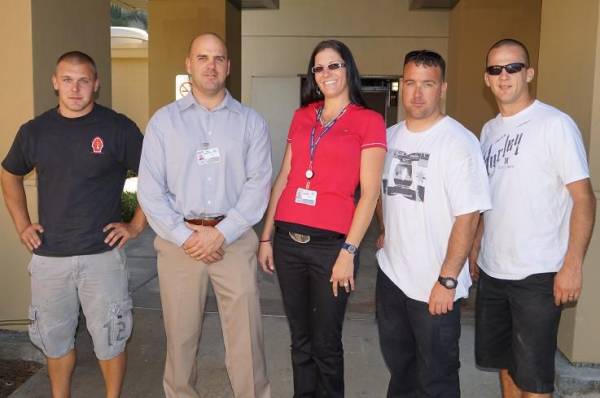 Hi Mark,
I really like HirePatriots.com and will be making future donations as my business grows.I am very lucky to be in an area where 1st class military personnel are available to help businesses like mine. The Marines I hired were the best! And the work ethic that these people exhibit is second to none. I will be using all these people again in the future and am extremely lucky to have them as part of our company.
The picture is the Marines with hospital staff at Tri City Medical Center Oceanside after a day of unloading medical equipment.
 Best wishes to your continued success!
Sean Callahan
1UsedMedicalEquipment
Share us on