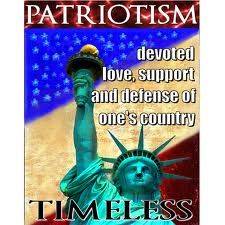 Dear Friends,
Thank you so much for your prayers and support. Great things are happening! Let me share with you some highlights.
Our HirePatriots.com website now ranks in the top 28,000 US websites. And we are getting more visitors every day.
Motivational Press, a significant publisher, is going to print and market my next book: The Patriotic Business Plan: Strategies for Sensational Success.  It will explain how HirePatriots exploded and has helped tens of thousands of US veterans and residents and businesses and received local and national TV, radio and press coverage. It will show companies how to do the same by partnering with us.
Our current book: An American Crisis: Veterans Unemployment is listed on Amazon in their top 10 in several categories.
Tori and I are sharing a 45 minute webinar on March 12 with 1500 oil related US businesses.
The Specialized Carriers and Rigging Foundation is sending us to two of their upcoming conventions to introduce us to their business members. We are helping them recruit US veterans for their many open positions. We will be in Houston in March. Then in April we will be in Boca Raton.
And we have started a new program: Veterans Green Projects. It allows companies to donate their e-waste to us. It is exploding! We are employing US veterans and setting up others with a local Veteran Green Projects business in several states.
Tori and I have persevered to accomplish the task of creating a nationwide jobs safety net for US veterans. We are getting closer and closer to providing a means of earning money for our US military members, veterans and their spouses that will last for generations.
Please help us get to the finish line HERE.
We thank you. Our US military, veterans and their families thank you too.
Mark and Tori Baird
Share us on