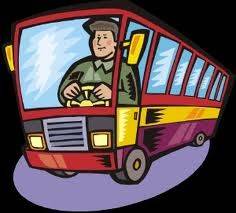 I am relaying info about job opportunities with the Washington DC Metro system.
I am a veteran. I work for Washington Metropolitan Area Transit Association – Metro. The system looks very favorably upon veterans. They have many positions available. For those that do not have any particular skill here is the easiest way to get on with Metro.
Go to Motor Vehicle Association – DC, Md or Va.
Ask for a Class 'B' certification study guide, study the mat'l and take the test (pass grade is 70%).
Request a 'P' certification study guide (passenger), study the mat'l and take the test (pass grade is 70%).
Once you pass both tests you will have a Class B learner's permit.
Apply on line at OpenDoors.com or WMATA.com for a bus driver job. Even though you will not have the required Class B license, they hire and train bus drivers all the time. Most of the trainees only have a Class C drivers license so if you apply for the training program you will be many steps ahead and this fact alone will get you hired. If not hired right away you can look forward to being hired soon after as they constantly are seeking drivers.
WMATA is a union shop job.
Starting pay for bus driver training is $11 an hour while training. the training program is approximately 3 months and once you graduate with the full Class B license you will get a raise to $17 an hour.
Full rate pay for bus drivers is $28 an hour.
Share us on