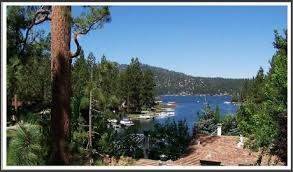 We are a patriotic American family hoping to assist returning military and/or their families and our US vets in obtaining housing and assistance in landing a job.  If you are interested in living in the San Bernardino mountains of California near Lake Arrowhead to enjoy the seasons – including snow, please contact me and feel free to forward your resume.
–    3 story house – unfurnished with very large, attached deck
–    3 bedrooms
–    2 baths
–    Appliances included:  dishwasher, refrigerator, stove, washer and dryer, fireplace, heaters
–    Carpet and ceramic tile
–    Fully housebroken pet welcome
–    Ample off-street parking
–    Easy mountain commute
–    Close to shopping and USPS
–    Good school district
–    Available August. Looking for long-term lease with reliable and responsible tenant to take
     good care of the property
–    $1,200 per month
If there are three vets that would like to have a roomshare situation (for example, a single vet who has their son/daughter to share his/her room), for a short-term or long-term arrangement, that is a workable arrangement.
Please feel free to send me your resume and I will network it with various contacts in the area to assist you in obtaining employment.  I welcome any questions you may have.
Share us on