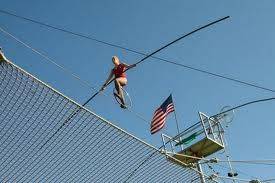 HirePatriots.com may be the most important and significant US veteran website in America. (http://bit.ly/19gfVh7) Here is the Plain Truth: We have hundreds of thousands of job seeking 9/11 US veterans right now. In 2014 the US military is going to eliminate an additional 1.3 million US active duty military. We may be seeing2,000,000 unemployed US veterans, and there will be at least another million who will be under-employed. – There is only one way to immediately and permanently address this problem now and for future generations.
The US Congress is doing their all and so is the V.A., US Business and hundreds of veteran websites and organizations to employ US veterans.It is not enough.There must be another piece to solve the puzzle. It is HirePatriots.com's One Day Jobs.
HirePatriots.com has proven that US citizens who hire local active, NG &R, and transitioned US veterans can fill the gap. The citizens of San Diego have hired thousands of its US veterans and spouses for more than 8 years from HirePatriots.com and its One Day job board. Here is a selection of their comments: (http://bit.ly/TY2YTN) – Imagine how many more US veterans and their spouses and families can be helped if we spread this simple job board into communities like ours that are near US bases all around America!
The mission of HirePatriots.com is to solve US veteran unemployment by creating a nationwide One Day jobs safety netbased on what the people and businesses of San Diego have established
At the same time, we must continue to spread the word in San Diego and to get many more jobs posted. For every 65 local veterans that search for San Diego jobs only one is connected with employment. And we must continue to provide additional assistance, such as our 3 day military marriage retreats.
Patriotic Hearts' programs, including HirePatriots.com have been largely funded by our founders. HirePatriots has grown into a national movement that requires funding far beyond their ability to maintain. We need donations and corporate sponsorship, of course; but, we need patriotic volunteers who possess skills and abilities that can insure that our programs endure for generations.  Please contact us.
HirePatriots.com/ hirepatriots@gmail.com/ 760-730-3734
"An American Crisis: Veterans' Unemployment:" www.veteransunemploymentbook.com.
Share us on