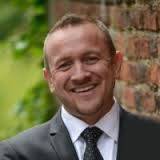 NATIONAL INSTITUTE OF TRAINING & EDUCATION
National Institute of Training & Education (NITE) specializes in workforce development programs that offer military veteran the skills-gap training and industry certifications necessary to transition into a rewarding civilian career.
GAP-TRAINING FOR VETERANS
NITE's training programs are designed to address talent gaps in in-demand occupations identified by the Department of Labor's Bureau of Labor Statistics. Qualified veterans can earn the necessary certifications to enter into industries such as:
Renewable Energy (solar PV installation)
Information Technology (Cisco, CompTIA, PMI, Microsoft…)
Energy Efficiency (BPI)
Transportation (CDL class A)
Contractor Trades (roofing and OSHA)
NATIONAL FOOTPRINT
NITE partners with regionally and nationally accredited colleges to ensure training is available in areas with the greatest talent shortages. NITE also forms relationships with state DOL offices, Workforce Centers and grant recipients to ensure that eligible veterans have access to a variety of funding sources (GI Bill, Voc Rehab, WIA (WIOA), JD NEG, VEAP, HVRP etc.).
EMPLOYER PARTNERS
In addition, NITE develops strategic partnerships with 'veteran-friendly' hiring employers across multiple industry sectors to identify their greatest ongoing hiring needs and then designs job-specific training programs to address those needs. NITE's team of re-employment specialists then recruits and pre-screens candidates for enrollment into its world-class training programs. The end result is a continuous pipeline of skilled veterans for our employer partners.
JOB PLACEMENT
We have been successfully training and placing military veterans in the San Diego area over the last 18 months. Thanks to NITE's commitment to helping veterans and a holistic approach to workforce development, NITE proudly maintains a placement rate of over 86% across all industry sectors. The placement rate for the Solar PV Professional program in San Diego is currently 93.75%.
Semper Fidelis,
  Sam Brake
Director of Business Development and Military Affairs,
National Institute Of Training & Education
Phone: 855.648.3338 x704
Email:  sbrake@nite.org
Website: http://www.nite.org
Share us on