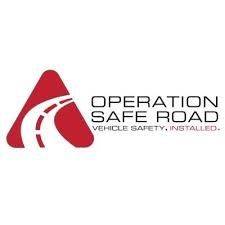 I give this company my personal recommendation as a sincerely patriotic business. Their leadership staff is truly dedicated to assisting US military and veterans. Their products are an effort to make drivers and driving much safer for citizens and commercial drivers. – Mark Baird
Premiere Services and Operation Safe Road employs military-trained and certified technicians who sell, install and service all categories of fleet safety and productivity electronics. The Company provides commercial backup cameras, forward collision warning, lane departure warning, crash cameras, DVR's, fuel efficiency and telematics systems.
The Operation Safe Road™ initiative, run by US Marine Gunnery Sergeant (Retired) Ron Rawls, employs former and active duty military members fully trained and ready to sell, install and service vehicle safety technology. Rawls states, "There are so many reasons I take on my leadership role with a distinct passion and resilience. During my 20 years of service, I had the honor of working with some of the nation's finest men and women. The work ethic, dedication to duty, and loyalty to our country brings a quality of service second to none. "
Premiere Services is working with companies large and small to add technology that saves lives. One fleet manager said, "With all the safety tools now available, I do not want to be in a court of law having added nothing to my vehicles" The ROI is an easy calculation.
As part of Operation Safe Road™, Premiere Services has partnered with various veteran organizations, giving a portion of the proceeds to Wounded Warrior Project, Hire Patriots and KidsAndCars.org. Our goal is to improve road safety, one vehicle at a time and to put veterans to work in the effort. We want to embrace our veterans and create opportunities that will provide stable employment and facilitate their successful reintegration to our communities.
Military-trained Premiere Services personnel are well-versed in keeping the nation safe. Operation Safe Road™ puts that expertise to work in protecting America's roads. To that end the Company asks, "WHY RISK IT?"
For more information on Premiere Services and Operation Safe Road Please visit out website operationsaferoad.com or contact us directly at 800-810-5410.
Ron Rawls
Share us on