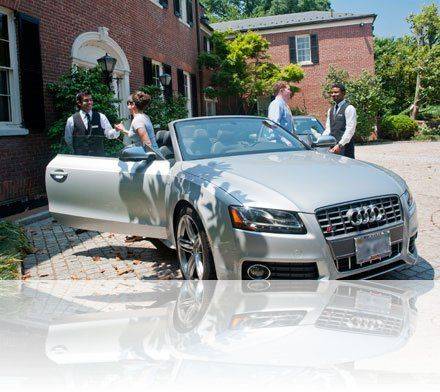 Transportation/ Parking/ Maintenance
We are the largest customer service organization in the parking and valet industry, and are always looking for energetic, hardworking people to fill our driver, valet, attendant and management positions.
We maintain an on-going recruitment program to expand and grow our team with the best talent that we can find. Whether you are interested in a full-time job, a part-time job or a great career, we have an opportunity for you. We offer flexible scheduling and a great employee referral program.
We seek team members committed to customer service service who have a "Yes We Can" attitude. If this sounds like your kind of work, please proceed to our application. Thank you for your interest in Atlantic.
Our History
Atlantic Valet was founded in 1985 by Marty Janis. The valet parking company quickly grew to be the largest provider of special event parking in the country handling more than 2,600 special events each year. In addition, Atlantic Valet created parking divisions in the restaurant and sporting event industry as well as a full service transportation company. Atlantic now uses a multi-channel business model with each channel being supported by premier customer service providing: parking, valet, transportation, and maintenance services.
Giving Back – Atlantic, serving you, serving the community.
Here at Atlantic, our employees are committed to helping our communities. We support multiple charities and organizations such as D.C. Child Family Services, Training Grounds, USO, and The Hispanic Committee of Virginia. Atlantic makes it a priority to contribute to a wide range of charitable programs and events.
Some recent contributions made by Atlantic employees were;
Hosted a back to school book drive for foster children
Collected infant necessities for Adoptions Together, interim care for babies waiting to be placed into adoption.
Hosted a fundraising pub crawl benefiting Paralyzed Veterans of America
Fort Belvoir event USO(Jan 2011) – Atlantic helped put together 3,238 care packages for soldiers
Capital Area Food Bank – they annually distribute 23 million pounds of food
November 2010 – Atlantic bagged 786 bags of food with CAFB
– See more and apply HERE.
Please click this link and begin our employment process. Thank you. http://hirepatriots.com/onedayjobs/job/1937/seasonal-valet-attendant-at-adam-bryant/
P.S. If you have friends in D.C. looking for work, please send them this. And please post this on your social networks too. Maybe you will be the reason someone out of work gets a great job! Thank you.
–
Share us on